Town 5 XL Adult Scooter - Blue
Our team designed this scooter for your occasional, short distance rides (up to 2 km). Height: From 1.45m to 1.95 m.
BENEFITS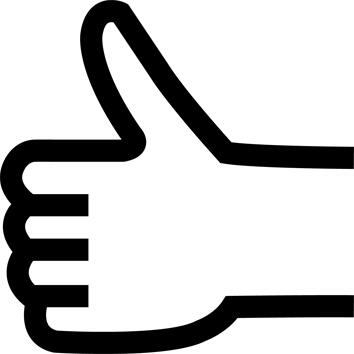 Ease of use
Conventional, 2-step folding system. Scooter weight: 5.1kg.
TECHNICAL INFORMATIONS
Are there any particular safety precautions to take when using this scooter?
WARNING: Always wear protective equipment (helmet, knee pads and elbow pads) when scootering.
Most serious accidents take place during the first few months. Take the time to learn the basics of use to master speed and braking in any emergency situation and whatever the weather conditions. Stop use when the ground becomes slippery.

---
What is the glide quality like on the Town 5 XL?
We have equipped this adult scooter with large 200 mm HIGH BOUNCE PU rubber wheels for high-performance scooting. A large wheel makes it easier to build up speed with minimum effort.
ABEC 5 bearings offer great glide performance, reducing effort and fatigue.
---
What features does the Town 5 XL have?
Long, enveloping brake on rear wheel for effective braking that also serves as a mudguard.
---
What kind of lighting can be mounted on this scooter?
The Town 5 XL is equipped to hold a VIOO Clip 500 B'Twin LED light (not included) on the rear mudguard and on the front of the handlebars.
---
Is the Town 5 XL easy to handle?
The handlebars are graduated so you can adjust them to your height and reposition them at the same place every time.
Need to make a stop? Park easily and anywhere with the side stand.
---
How much does the Town 5 XL weigh?
5.1kg.
---
How can you extend the life of your scooter?
Check the condition of your scooter, before and after each use, for abnormal play, cracks or sharp edges. The wheels and bearings are wearing parts. Remember to check them occasionally and change them if necessary.
You can repair and extend the lifespan of your scooter with spare parts that can be ordered through your local Decathlon store's Workshop.
---
How are our products tested?
All of our scooters have been lab tested. These tests check compliance with the European standards for scooters, as well as looking for wear. For example, one of our tests involves a machine folding the scooter 10,000 times to check its folding system.
As well as lab tests we do field tests - some measured and others based on the testers' opinions - to really put the product through its paces. The result is a tested, proven product.
---
Tips for storage and maintenance
Storage tips
Store in a dry place out of the sun.
---
Restrictions on use
Not suitable for stunts or jumps. Max weight 100kg.
---
TESTS AND WARRANTY
Test product
This scooter is in compliance with the European Standard for sport scooters EN14619.
---
Parts guarantee
2 years excluding wear parts (wheels, bearings, grip, handles, brakes).
---