Warm Hiking Socks - SH100 X-WARM MID - 2 Pairs
We have developed these boots for children hiking regularly on all types of snow-covered terrain. Keep their feet warm and dry.
BENEFITS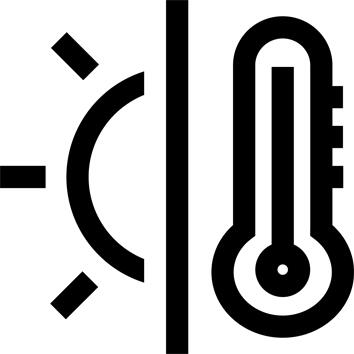 Warmth
11% wool to provide warmth and comfort in cold weather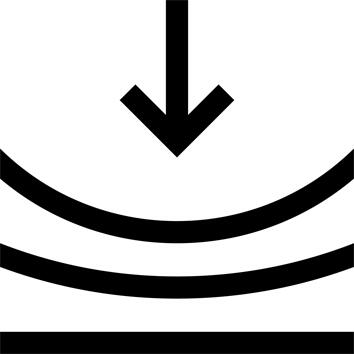 User comfort
100% terry fabric in the heel and toe for a more comfortable fit
TECHNICAL INFORMATIONS
How do I choose the right footwear for snow hiking?
To be well equipped in winter, we recommend that you follow these guidelines : Warmth: warmth provided by a warm pair of socks (ideally containing a suitable percentage of wool)
Breathability: Choose the sock according to the intensity of the hike and make sure you wear a breathable model to minimise moisture.
Boot height: adapt the height of the sock to the height of the upper and preferably choose high models if you want more protection.
---
Pack of 2 pairs
This model is sold in packs of 2 pairs of socks in the same colour.
---
How to correctly select hiking socks
Benefiting from the properties of the elastane used in all our socks, they conform to your feet and stay firmly in place during wear. Given that the length, width and volume of our feet is always different, we advise you to try on your socks in store before purchase and then to test your socks before setting off on a long hike.
---
How does my product warranty work?
This product is guaranteed for 2 years from the date shown on the sales receipt. A product covered by the warranty will be exchanged free of charge. The warranty covers product defects, excluding those resulting from normal wear and tear and improper use.
---
A score for comparing products' environmental impact
The environmental impact of the product is calculated based on its entire life cycle and using different indicators. A score from A to E is given to help you easily identify the more eco-friendly products by comparing products of a similar type. Decathlon actively promotes this initiative. Check out our efforts in the area of sustainable development: http://sustainability.decathlon.com/
---
Tips for storage and maintenance
Machine wash - 30° max - normal
Do not bleach
Do not tumble dry
Do not iron
Do not dry-clean
---
Storage tips
Dry your products thoroughly before storing them.
---
TESTS AND WARRANTY
Test product
All our products are tested in the field by user representatives and these tests are run in parallel to our laboratory tests. By conducting this comprehensive and demanding dual testing process, the technical features and design of our QUECHUA products is being continually improved. Your regular feedback is also taken into account to constantly improve our range.
---
Warranty
2 Years
---