Double Yellow Dot Squash Ball SB 990
This Perfly SB 990 double yellow dot squash ball is designed for club-level squash players taking part in competitions.
BENEFITS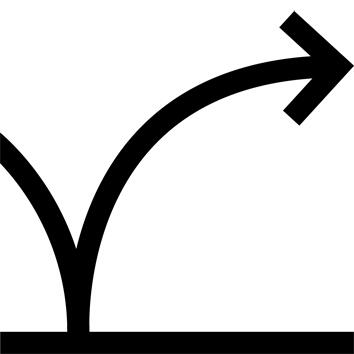 Bounce
Very low bounce
Even bounce over time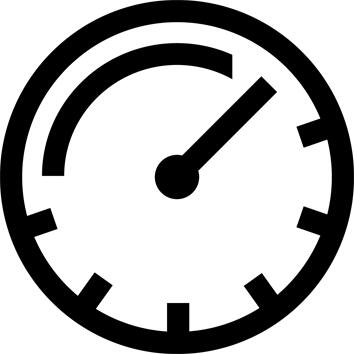 Speed
Very slow ball designed for advanced players.
TECHNICAL INFORMATIONS
WORLD SQUASH FEDERATION-APPROVED BALL (WSF)
Being approved and meeting WSF specifications allows this Perfly SB 990 double yellow dot squash ball to be used in all competitions, from club tournaments through to the Open International de Squash (professional level).
---
Composition
This Perfly SB 990 double yellow dot squash ball is made from natural rubber.
---
Technical details
Weight: 24 g
Diameter: 40 mm
---
Bounce height
When dropped from 254 cm, the Perfly SB 590 white dot squash ball should bounce
- at least 30.5 cm at 23 degrees Celsius
- between 63.5 cm and 76 cm at 45 degrees Celsius
---
SQUASH BALL AND COURT TEMPERATURE
Heat and cold have a significant impact on your ball's performance. When it's cold, balls will take longer to warm up and won't bounce as high, no matter the type of ball. Don't be surprised - just use a blue or red ball when it's very cold. On the other hand, the warmer it is, the more your ball will bounce. Counter this effect by using a ball that doesn't bounce as high, such as a yellow dot or double yellow dot.
---
WARMING UP YOUR SQUASH BALL BEFORE PLAYING.
Like with any squash ball, you'll need to warm it up to get the most out of it.
It's easy to do this: simply stand near the T and hit the ball against the wall a few times. After a dozen impacts, you'll feel the ball warm up. When it's properly warm, you can start playing on the rest of the court and enjoy a great match.
---
HOW DO YOU KNOW WHEN YOUR BALL IS WORN?
New squash balls have a matte, rough appearance. Your ball will wear out at a different rate depending on your court, your strings and how you hit it. Once you can see a lot of marks or scratches on your ball, or when it starts looking shiny, it's time to change it. You can still use it, but it will be very slippy. It will slip on the floor or walls and end up splitting.
Change it before that happens!
---
SQUASH ADVICE
Need advice or info?
Visit our squash support website.
---
Tips for storage and maintenance
Storage tips
Avoid subjecting your racket to major temperature fluctuations.Avoid storing in low temperatures (below 5°C).
---
TESTS AND WARRANTY
Test product
Our product has been tested in our TechCenters with our technical partners and particularly with Camille Serme, ranked No.4 in the PSA World Rankings. The Perfly SB 990 double yellow dot squash ball has been designed for the most demanding squash players. During testing, the Perfly SB 990 double yellow dot squash ball was compared to the best products currently on the market.
---
Warranty
2 Years
---
Agree by
Camille Serme, ranked No.5 in the world (PSA rankings - November 2021) Mélissa Alves, ranked No.21 in the world (PSA rankings - November 2021) Fayrouz Aboelkheir (born in 2006), ranked No.1 Junior in Egypt and already in the PSA TOP 80 (PSA rankings - November 2021) Robert Downer, ranked No.78 in the world (PSA rankings - November 2021)
---