Christmas Delivery Information
Are you planning on giving the gift of sport this Christmas?
If so, please refer to our Christmas Delivery guide below for our cutoff dates for orders to be placed for home delivery and Click & Collect this festive season.
Any order placed beyond the dates listed unfortunately will not be valid for Christmas delivery.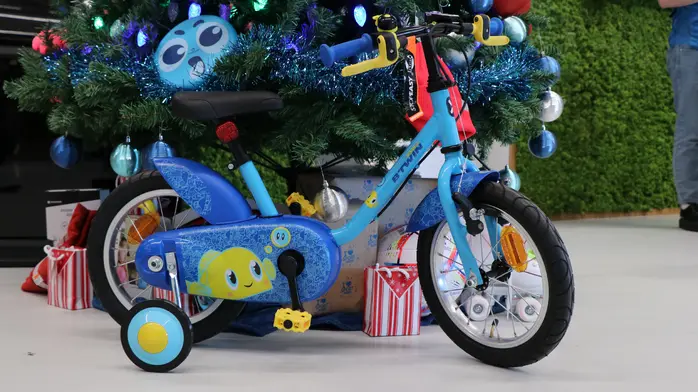 Warehouse Delivery Cutoff
Standard An Post Delivery:
Why are there delivery cutoff dates in place?
Delivery cufoff dates are implemented during the festive season to try and ensure our customers avoid missing out on their orders during the busiest time of the retail year. Due to the upsurge in demand on the logistical network both internationally and in Ireland normal delivery schedules do not apply from the 28th of November until the 6th of January 2023.
What happens if I place an order after the listed dates?
Unfortunately placing an order for home delivery or click and collect after the associated delivery cutoff date listed above would mean delivery is not possible in advance of Dec 25th.
Are there any changes to tracking during this period?
Normal tracking services and expectations will apply during this period with all DHL and An Post deliveries trackable from door to door. Bulky orders delivered via HomeSmartExpress do not have tracking as standard.
Are support services available during the festive season?
Our Dublin based support team will be available as normal right up until the afternoon of the 24th of December via help.ireland@decathlon.com Our automated support bot remains active 24/7 via our website decathlon.ie with a full FAQ section also available under the "Help" tab. Normal online support services will then resume from the 27th of December.
Is there an extended returns period for Christmas?
As standard all orders placed for home delivery or click and collect via decathlon.ie have a 365 day return period if unused with tags attached. (see return policy here https://www.decathlon.ie/content/8-365-days-return)
For in store purchases you can avail of the same 365 day return policy if you create or utilize an existing account at the time of purchase. No alternative extension is available for non account purchases, with the normal 30 day in store return policy in place.
What are the Ballymun store opening hours?
During the festive season our opening hours will have some adjustments, please see changes to normal hours below.

Christmas Eve 24th (10am - 5pm)
Christmas Day 25th (Closed)
St Stephens Day 26th (Closed)
December 27th (10am - 8pm)
December 28th (10am - 9pm)
December 29th (10am - 9pm)
December 30th (10am - 9pm)
New Years Eve 31st (10am - 5pm)
New Years Day 1st (10am - 5pm)
January 2nd (10am - 8pm)
January 3rd (10am - 9pm)