Men's Long-Sleeved Road Cycling Winter Jacket Racer Extreme - Burgundy
The lowest price in the 30 days before the discount was €95.00
VAT included
The latest cycling jacket in our Van Rysel Racer line. Stay warm on your winter rides in the harshest conditions.
BENEFITS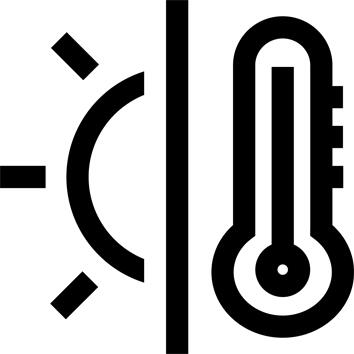 Warmth
Warm and modular: a 690 g technical marvel.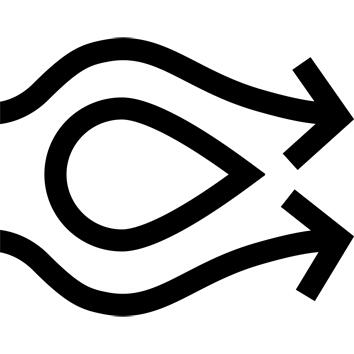 Aerodynamics
Very close-fitting design for maximum aerodynamic effect.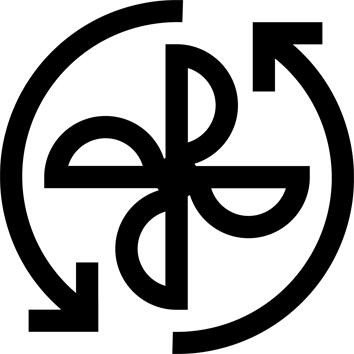 Ventilation
Breathable patches on the back and sides.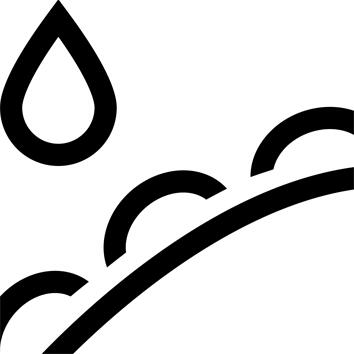 Water repellent
Windproof and water-repellent membrane offers protection in light rain.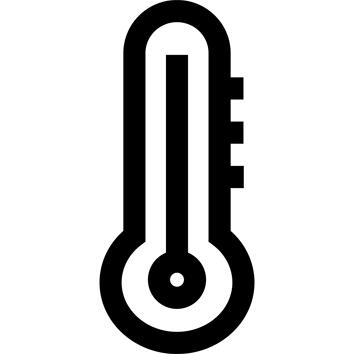 Optimum temperature
Recommended for riding in temperatures of -5°C to +10°C without the liner.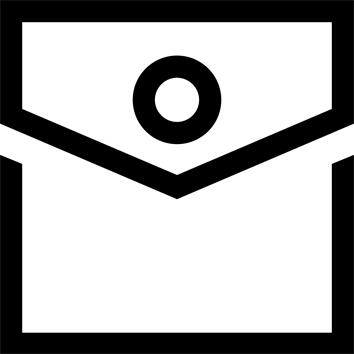 Pockets
7 compartmentalised pockets
TECHNICAL INFORMATIONS
AN EXTREMELY VERSATILE JACKET
We designed this jacket for your winter rides in truly cold and windy conditions, those conditions where even the smallest breakdown can be a nightmare.

This jacket, to be worn over a technical base layer, will keep you warm in temps as low as -5°C. Nirta Rice is a windproof, warm and water-repellent material used for the jacket's outer layer.
Made with a Matrix inner liner that can be removed for added versatility. We recommend only wearing the inner liner when riding in temps below +5°C.
---
"LONG TAIL" DESIGN
As you can see in these photos, we decided to make the jacket longer in the back. The reason is simple: to protect your cycling tights and your backside from road spray.

Another advantage is that we were able to position the pockets lower so that you don't have to twist your arm to put something in or take something out while cycling.
---
What is the Pro Fit design?
Pro Fit is a cycling garment design from Van Rysel. It's a design made for high-performance cyclists who want cycling clothes that are close-fitting without being constricting.
This jacket is designed to be worn over a technical base layer. If you plan on wearing it over two layers, we recommend buying one size larger than your usual.

Our Pro Fit design is for those cycling regularly. If you think you might need a jacket with a bit more space, buy one size larger than your usual.
---
POCKETS
This jacket is made with 7 pockets.
Two small side pockets that can also serve for rubbish.
A set of 5 back pockets that include:
- 2 pockets for snacks or small items - 1 zip pocket for phone/key/card - 1 net pocket for gloves, hat or other accessories.
---
DETAILS THAT MAKE THE DIFFERENCE
This jacket stands out with the attention we've given to every detail.

- A flap for the lower zip so that it doesn't damage your cycling tights.
- A flap for the top zip so that it doesn't irritate your neck
- A detachable neck warmer with a breathable area
- Soft sleeves with elasticated cuffs
- A few reflective patches, for those who like to get out early or come back late!
- Zip tabs so that it's easier to pull on them with gloves on
---
TECHNICAL SPECS
100% Polyester
RET < 20, and an air permeability rating of 5/5
Main component: 245 g/sqm

The primary material is water-repellent but not waterproof. So this jacket will protect you from light rain or drizzle but is not designed for riding in heavy rain or for long periods.
---
WHICH JACKET SHOULD YOU CHOOSE: RACER OR RACER XTREM?
These two jackets are very different. The Racer weighs 340 g whereas the XTREM weighs double that at 680 g.
The Racer is a close-fitting jacket that is very effective for riding in spring, autumn, or mild winter weather. But in temperatures below 7°C it starts to show its thermal limits, and that is when we turn to the XTREM.

Note that these jackets are water-repellent, not waterproof. So we recommend taking along an ultralight rain jacket if there is a chance of rain.
---
Care tips
In order to keep your jacket looking impeccable year after year, we recommend that you machine wash it with a 30°C synthetics cycle. Close the zips before washing your jacket.
Don't tumble dry, and don't use fabric softener! Don't dry clean it either.
Line dry it in a well ventilated area.
---
Tips for storage and maintenance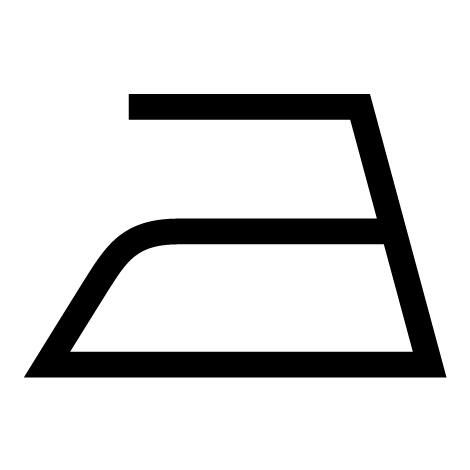 ANY TYPE OF IRONING ALLOWED.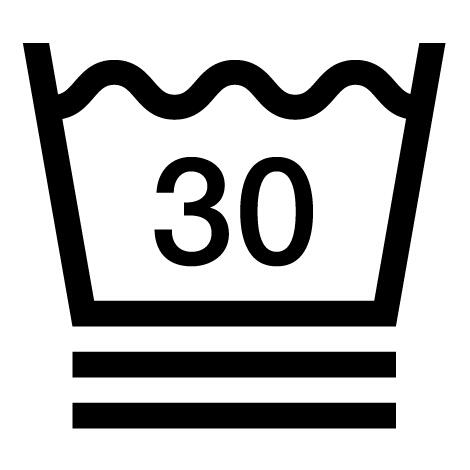 MAXIMUM WASH TEMPERATURE OF 30°C. VERY MODERATE TREATMENT.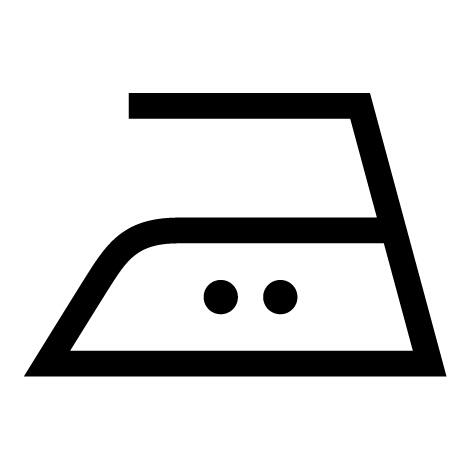 IRON AT A MAXIMUM SOLEPLATE TEMPERATURE OF 150°C.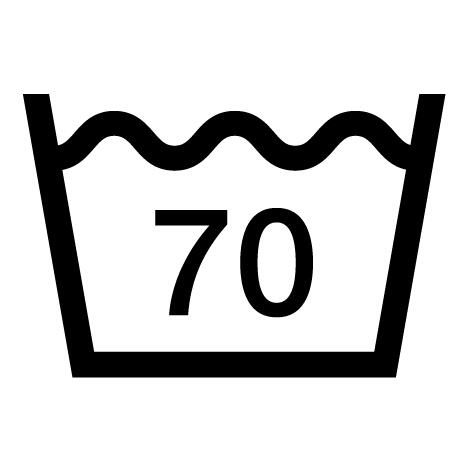 MAXIMUM WASH TEMPERATURE 70°C. NORMAL TREATMENT.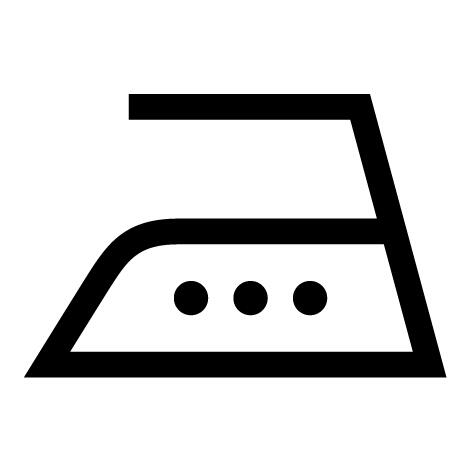 IRONING AT A MAXIMUM IRON SOLEPLATE TEMPERATURE OF 200°C.
---
TESTS AND WARRANTY
Test product
Our jackets were tested over the 2019-2020 winter season by experienced cyclists in the Ardennes (Belgium), and here in Lille. These jackets are the result of a collaborative effort between our design teams and feedback from 20 cyclists from inside and outside Decathlon.
---
Warranty
2 Years
---