Men's City Cycling Night Visibility Rain Jacket 540 - Green
If you ride around town regularly, Then you need the 540 jacket to protect you from the rain while keeping you visible at night.
BENEFITS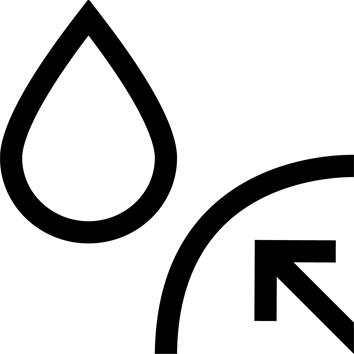 Waterproof
The fabric withstands 15,000 mmH2O before washing and 5,000 mmH2O after washing.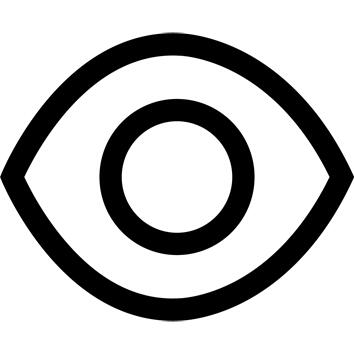 Visibility
Be seen at night from 50 m away, 360°, thanks to the reflective bands.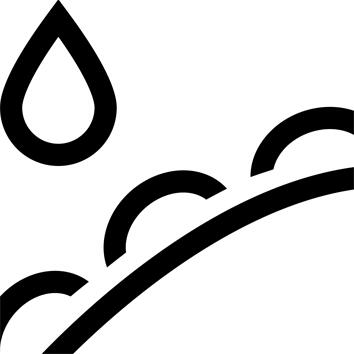 Water repellent
Special treatment that makes water slide off the fabric's surface.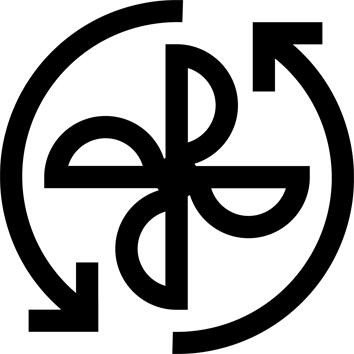 Ventilation
Stay nicely ventilated thanks to the large zipped openings under the arms.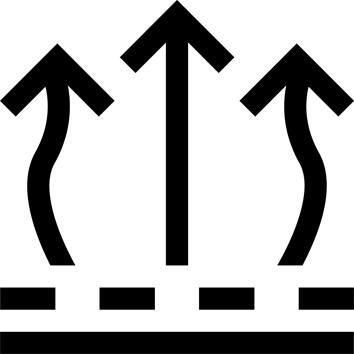 Breathability
Fabric breathability = 15,000 g/m²/24 hours (Japanese Industrial Standard).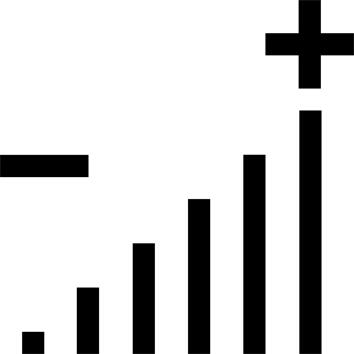 Adjustable
Place the hood on or under your helmet for optimal protection.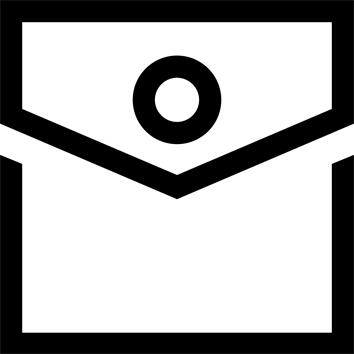 Pockets
Ride with peace of mind with your 2 zipped side pockets.
TECHNICAL INFORMATIONS
WATERPROOFING IS:
- A WATER-REPELLENT TREATMENT
A fluorine-free chemical recipe placed on the fabric's surface to make water slide off it. This treatment can be reactivated by heat (10 minutes in the tumble drier on a gentle cycle).
- A WATERPROOF CONSTRUCTION
The aim is to avoid water getting in through the holes in the seams by placing a waterproof strip under the seams.
- A WATERPROOF FABRIC
A fabric's capacity to prevent water from penetrating it.
---
MEASURING WATERPROOFING
Waterproofing is measured in Schmerbers or mmH2O (the pressure exerted by a water column).
A material with a rating of 10,000 mmH2O can resist 10 metres of water.
The bigger the number, the more waterproof the fabric.
---
NIGHT-TIME VISIBILITY
This jacket is certified as PPE under standard NF EN17353. Cyclists can ride safely at night thanks to the certified reflective bands around the arms and torso.
The reflective parts have been positioned based on the constraints of cycling (leaning forwards, wearing a backpack, signalling with your arm, etc.) to guarantee 360° visibility at night from up to 50 m away when picked up by car headlights.
---
SHAPE DESIGNED FOR CYCLISTS
The 540 jacket is made for urban cyclists riding in wet weather. Its cycling-specific cut provides good freedom of movement and covers the lower back, arms, neck and wrists when in riding position to guarantee great protection from the cold and wind.
Zipped vents under the arms to let air circulate freely.
You can wear your helmet over or under the hood.
---
Tips for storage and maintenance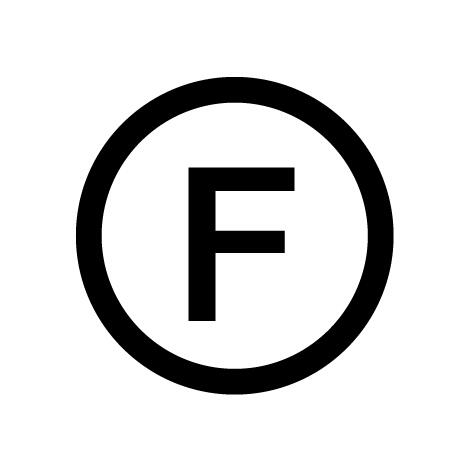 PROFESSIONAL DRY CLEANING WITH TETRACHLOROETHYLENE AND ALL SOLVENTS LISTED OPPOSITE THE F SYMBOL. NORMAL TREATMENT.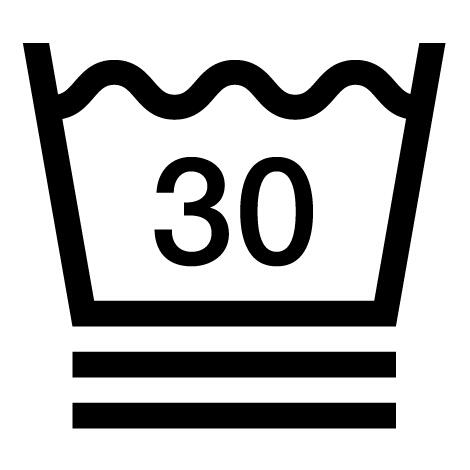 MAXIMUM WASH TEMPERATURE OF 30°C. VERY MODERATE TREATMENT.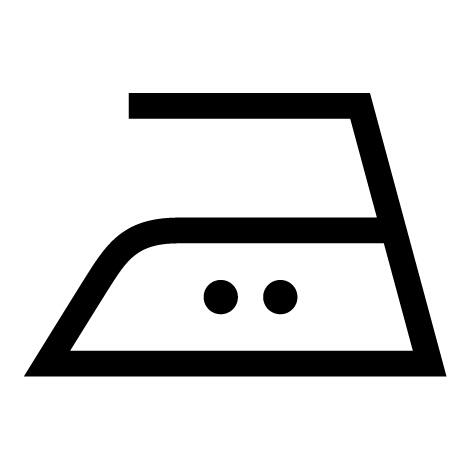 IRON AT A MAXIMUM SOLEPLATE TEMPERATURE OF 150°C.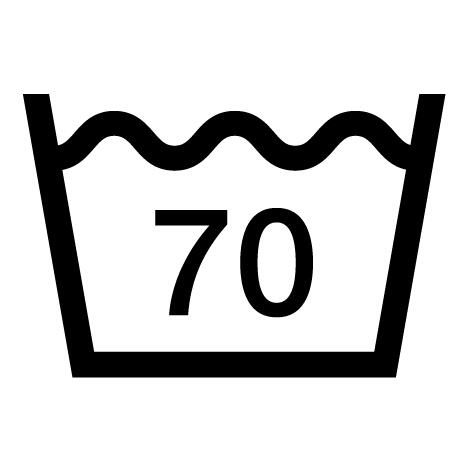 MAXIMUM WASH TEMPERATURE 70°C. NORMAL TREATMENT.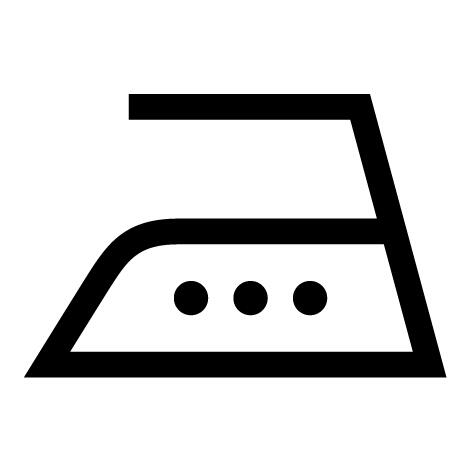 IRONING AT A MAXIMUM IRON SOLEPLATE TEMPERATURE OF 200°C.
---
Storage tips
Store your jacket on a hanger and don't squash it as this will damage the quality of the reflective bands.
---
Restrictions on use
You will not be visible at night without a light source.
---
TESTS AND WARRANTY
Test product
We perform 3 tests on our waterproof products: - Waterproof fabric: We use Japanese standard JIS 1092. - Water-repellent treatment: According to ISO 4920 before and after washing, to guarantee the durability of the water-repellent treatment. The water repellency is scored on a scale of 0 to 5 (5 being the best performance). - Waterproof assembly: We follow specific design rules and use a shower test that simulates different intensities of rainfall to check our compliance with these rules.
---
Warranty
2 Years
---
Agree by
This jacket is an item of personal protective equipment (PPE) that makes the wearer more visible. It has been tested for compliance with CE standards by a notified body: SGS Fimko, no. 0598, Takomotie 8, 00380 Helsinki, Finland. The CE test was performed on the basis of the requirements of standard NF EN17353 for category 2 PPE.
---