SCD Direct System Hose for Scuba Diving Buoyancy Compensator 76cm - Black
Our Subea design team developed this direct system hose to connect your regulator to your buoyancy compensator vest.
BENEFITS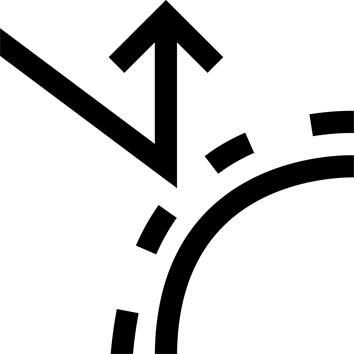 Durability
Soft and hard-wearing director system hose.
Length: 76 cm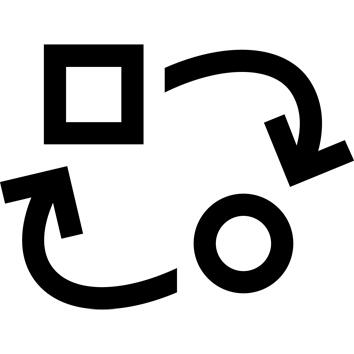 Flexibility
Adaptable to all first stages of regulators and buoyancy compensators.
TECHNICAL INFORMATIONS
Technical features
Length: 76 cm
First-stage connection: 3/8 UNF male connection. Tighten with a 9/16 inch wrench (between European sizes 13 and 14).
Direct System: QD-type female connection (Quick Disconnect).
Outer coating: rubber.
---
Tips on assembly
To not overtighten the first stage. Overtightening can damage the first stage, usually made of chrome-plated brass (a soft alloy). The O-ring on the hose is used for watertightening purposes.
Use a silicone grease to lubricate the seals and increase their lifespan.
---
Wear and replacement of the hoses
Repeated pressurisation of the regulator and cracks will made the hose more fragile. This type of wear, usually invisible, affects the performance of your regulator. At the worst, your hose will end up by breaking, usually at the point where it is crimped.
Regularly check your hoses and replace them if cracked.
Replace your hoses at least every 5 years.
---
Servicing the regulators
SUBEA-TRIBORD advises you to service your regulator every two years and to make a visual inspection at least once a year. This two inspections must be made in a SUBEA-TRIBORD certified workshop.
A service is also recommended after a particularly intensive season (more than 100 dives), or after a long period of inactivity.
---
Taking care of regulators
Never use solvents or hydrocarbon-based products to clean or lubricate the regulator yourself. Never use spray cans, because the gas propellent can attack the plastic.
---
Product guarantees
SUBEA-TRIBORD products are guaranteed for two years (depending on the specific legal conditions in each country) from the date of sale, and for two years (depending on the specific legal conditions in each country) from the discovery of the fault, for the legal guarantee of hidden faults.
Our products are designed for recreational sport, not for professional use. The guarantee does not cover damage caused by shock or due to misuse or abnormal wear.
---
Tips for storage and maintenance
Do not wash
Do not bleach
Do not tumble dry
Do not iron
Do not dry-clean
---
Storage tips
It is important to store diving equipment away from sources that produce ozone. Keep your equipment in a dry place away from heat and direct sunlight.
---
Restrictions on use
Diving requires the certification of a certified instructor.
---