SILIFINS 500 SHORT SWIMMING FINS - PINK
Our design teams developed these swim fins for intermediate swimmers who swim regularly and want to work on their legs and cardio.
BENEFITS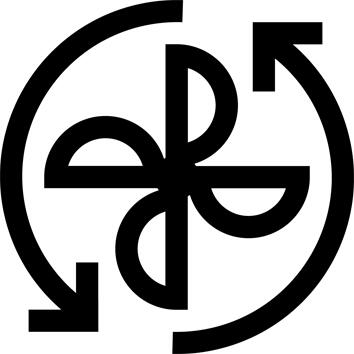 Propulsion
Feel yourself move slightly quicker through the water thanks to the short blade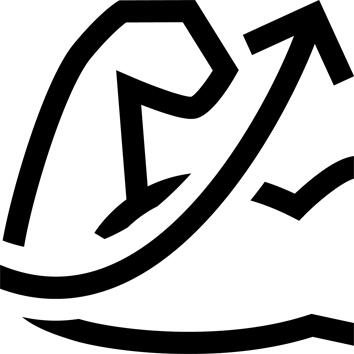 Muscular workout
Work on your leg muscles at moderate intensity thanks to the short blade
TECHNICAL INFORMATIONS
WHAT ARE SWIM FINS FOR?
A fin are a piece of swimming training equipment to work the lower body. You can simultaneously work on your heart rate and lower-body strength training (thighs, glutes, calves, core stability).
---
FIN LENGTH
SHORT-BLADE FIN
- 33-34: 30 cm
- 35-36: 31 cm
- 37-38: 32.5 cm
- 39-40: 34 cm
- 41-42: 35 cm
- 43-44: 36.5 cm
- 45-46: 38 cm

SHORT blade guarantees a good kick frequency and a good cardio workout. Movements are very close to "natural" swimming movements.
The LONG blade guarantees a more sweeping kick and a stronger muscle workout.
---
FIN STIFFNESS
FLEXIBLE FINS

The STIFFER a blade is the more important muscular exertion will be.
The more FLEXIBLE a blade is, the more efficient and sweeping the kick will be. Your muscular energy will generate the type of effort you're looking for (cardiovascular or muscular effort)
---
FOOTWEAR
FULL FOOT

Fin foot pockets hold the foot in place when kicking (important for an efficient kick).

The OPEN foot pocket means the ankle can move more freely
The CLOSED foot pocket supports the foot in its natural position
---
YOUR FIRST TIME USING A FIN?
Be careful to not start too quickly! The use of the fins should progressively increase to let the legs and feet adjust and get stronger and to avoid hurting the Achilles tendon.
---
Tips for storage and maintenance
Storage tips
Store swim fins in a dry place.
---