Stunt Scooter MF1.8 - Black/White
Designed for riders (8 to 10 years old) wishing to perform their first freestyle scooter jumps!
BENEFITS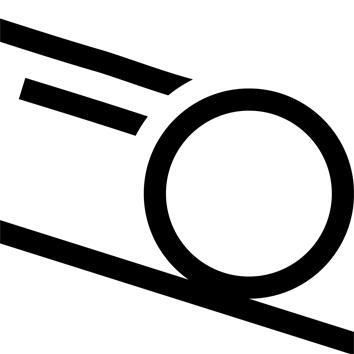 Glide performance
100mm metal core wheels with "high bounce" 88A wheels mounted on ABEC 7.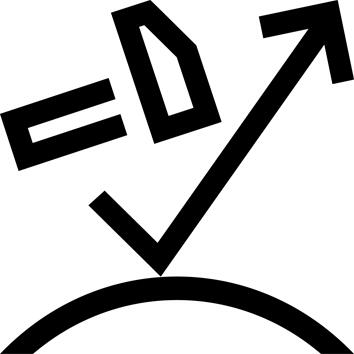 Robustness
Triple channel 4"x19" deck made from 6061 T6 aluminium.
TECHNICAL INFORMATIONS
What is the difference between a freestyle scooter and a "normal" scooter?
The differences between a freestyle scooter and a classic scooter are similar to those between a BMX bike and a city bike.
A freestyle scooter has wider handlebars and smaller wheels (making it easier to handle). Its weight is also different (it is lighter) and it is more manoeuvrable. Since the aim is to do tricks, the handlebars can do a full turn, for example.
Freestyle scooters are also more rigid and sturdy.
---
Choosing the right size freestyle scooter
To choose the right size freestyle scooter, stand on it and check that the handlebar comes up to hip level, your arms are stretched out and your back straight.
---
What is the deck made of?
The triple channel deck is made from 6061 T6 anodized aluminium. The four rails give it better stability and better glide on grinds.

Dimensions: 31 x 110 x 500 mm.
---
What are this scooter's handlebars made from?
One-piece construction Y-bar (handlebar) made from 6061 T6 aluminium with reinforced plate. The advantage of aluminium is that it's lighter than steel.
Dimensions = Ø 35.6 mm, H: 550 mm, L: 420 mm.Overall height: 810 mm
---
What type of fork does this scooter have?
Reinforced T6 aluminium fork. Fork compatible with 100 mm diameter wheels (integrated spacer system. The spacer sits between the two bearings to relieve pressure on these bearings).
---
What is the headset made from?
Standard headset.
---
What type of collar clamp is used?
Aluminium 3 screw Collar Clamp. Inner diameter: 35.6 mm.
---
What size are the wheels?
100 mm diameter wheels (aluminium core). High Bounce 88A PU. The MF 1.8 wheels are mounted on ABEC 7 bearings for a good glide.
---
Why are there different wheel sizes?
100, 110 or 120 mm? The bigger the wheel's diameter, the more stability the rider will have, which helps them go faster... The downside is the weight.
A bigger wheel will be heavier and harder to manoeuvre when doing tricks. The wheel size should therefore be chosen based on your aims.
---
What is a flex brake system?
A "flex brake" is designed to return to its original shape after each squeeze. The main difference compared to a spring brake is that it limits vibrations. This system also stops the rubber on the wheels from wearing out so quickly.
---
The scooter complies with EN 14619. What does the standard cover?
The EN 14619 standard defines the safety requirements and test methods for roller sports equipment.
---
What safety precautions should you take when doing freestyle?
You should always wear protective equipment (helmet, knee pads and elbow pads) when scootering.

Most serious accidents take place during the first few months of use: spend time learning the basics so that you can control your speed and brake in emergency situations in all weather conditions (particularly on wet ground).
---
What is the maximum weight this freestyle scooter can take?
100 kg.
---
Tips for storage and maintenance
Storage tips
Store in a dry, dark place.
---
Restrictions on use
Maximum load bearing: 100 kg.
---
TESTS AND WARRANTY
Test product
This scooter is in compliance with the European Standard for sport scooters EN14619.
---
Parts guarantee
Freestyle is extreme. Components wear out and must be checked and changed regularly.
---