Kids' Hiking Waterproof Jacket MH500 2-6 Years
Our team of parents of young hikers have designed this waterproof rain jacket to protect your kid on rainy or windy hikes.
BENEFITS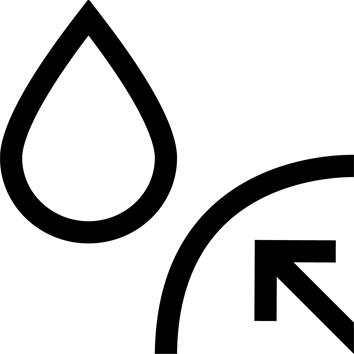 Waterproof
Waterproof coating (5 000 mm rating). Main seams taped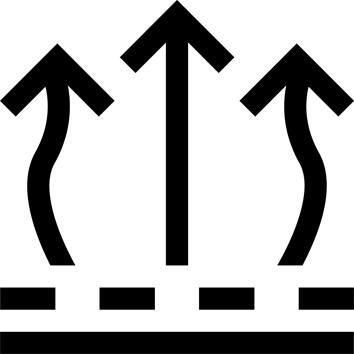 Breathability
Hydrophilic coating (RET=12): limits condensation inside the garment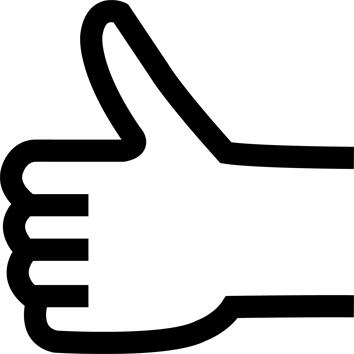 Easy opening / closing
Wider zips, ideal for little fingers, giving kids more independence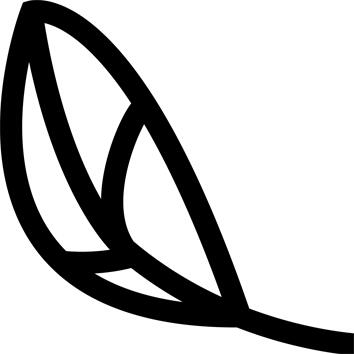 Lightweight
Only 232 g in size 3-4 years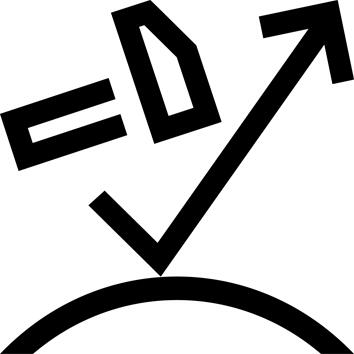 Robustness
Ripstop component to withstand small adventurers. 2-year warranty
TECHNICAL INFORMATIONS
Component waterproofing
The resistance of a fabric is measured by the height of a water column in mm that can be supported by the fabric (test based on the JIS 1092 standard). The higher the water pressure, the more waterproof the fabric. This clothing was validated in a shower test using 60 L/sqm/hr of water for 1 hour. This test reproduces the average conditions of a rain shower in the mountains.
A component with a waterproof rating of 5,000 mm can withstand the pressure exerted by a 5,000 mm column of water (which is roughly equivalent to a 1 hour rain shower).
---
Component breathability
Component breathability is measured by its thermal evaporative resistance (RET).
This is its capacity to let water vapour generated by the body during physical activity escape and therefore avoid water accumulating on the skin.
The lower the RET, the more breathable the fabric.

RET ≤ 6: very breathable fabric
RET ≤ 12: breathable fabric
RET ≤ 20: little or no breathability
---
Durability of the components
Resistance to wear and abrasion test: for example, we check that our fleeces do not pill using tests conducted in laboratories. Colour retention test: the colour fastness is verified to ensure that the colours do not bleed when coming into contact with saliva. Ageing test: repeated washing should not affect the fabric's properties, behaviour, thickness or appearance.
---
OUR ENVIRONMENTAL POLICY
Because we are aware that we must act to preserve our playground, Quechua is committed to limiting the environmental impact of its products.
Today, this product is not eco-designed, but we work every day to make it more responsible: eco-design, repairability and sustainability are at the heart of our developments.
---
Product design: our expertise
Our Quechua global design centre is based in Passy, at the foot of Mont-Blanc in Haute Savoie. This location makes it a real meeting place for our teams (designers, product managers, engineers, etc) and outdoor sports enthusiasts. A great asset for designing your mountain walking products and providing you with all our expertise.
---
Care
1/ Machine wash (30 to 40°C): fasten hook and loop tabs and zips, use gentle detergent. Wash jackets and trousers inside out. Loosen straps and elastics. 2/ Avoid folding the garment too much in the washing machine: this can damage it. 3/ Do not mix clothing styles and colours.
4/ Do not use bleach or fabric softener
5/ Rinse thoroughly followed by a gentle spin cycle.
6/ Dry either on a washing line or in the drier (minimum temperature & duration)
---
WHERE DO OUR JACKETS COME FROM?
Created in our international design centre at the foot of Mont Blanc in France, this jacket is then manufactured and assembled by our suppliers in Vietnam and Bangladesh.
They are partners that have genuine expertise in making our jackets and with whom we work in close collaboration.
Thanks to this relationship of trust with our industrial partners, we can create high-quality technical products.
---
Working conditions in our production workshops
We guarantee that our suppliers comply with our code of conduct. These suppliers are often located in developing countries where our presence helps to create jobs.
By conducting audits and having teams on site, we make sure that the working environment of the employees meets certain quality standards in terms of human respect, personal fulfilment and environmental protection.
---
Tips for storage and maintenance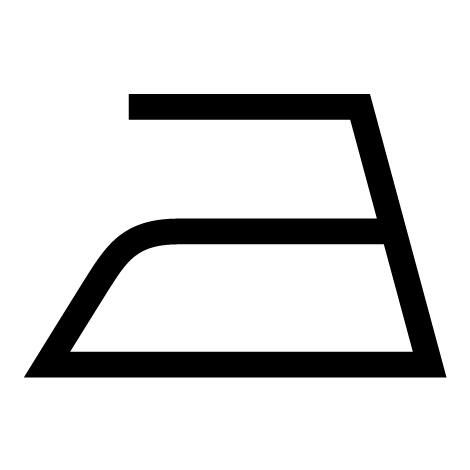 ANY TYPE OF IRONING ALLOWED.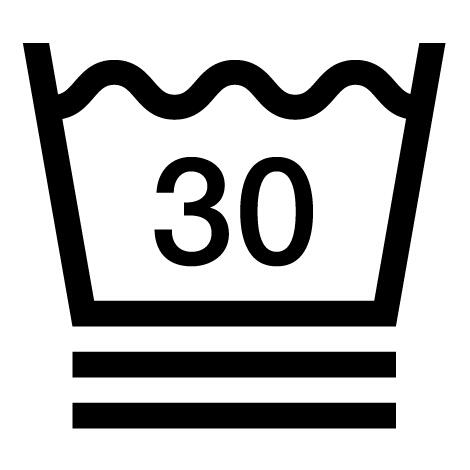 MAXIMUM WASH TEMPERATURE OF 30°C. VERY MODERATE TREATMENT.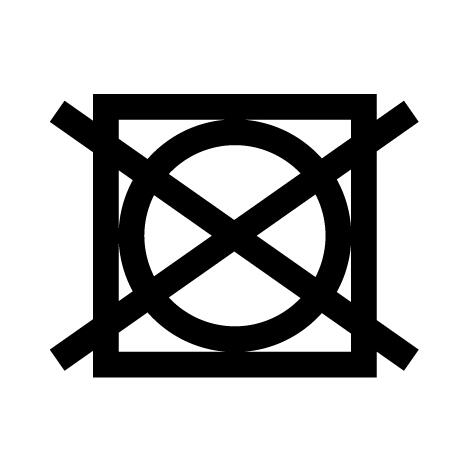 DO NOT TUMBLE DRY.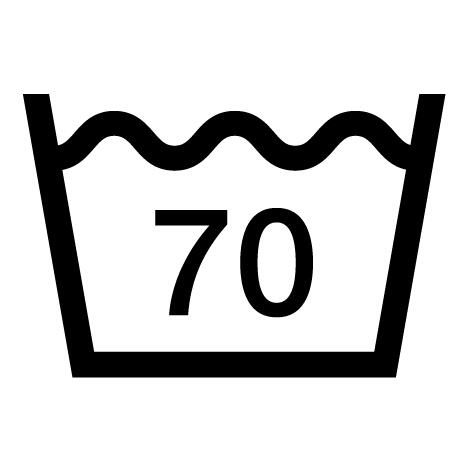 MAXIMUM WASH TEMPERATURE 70°C. NORMAL TREATMENT.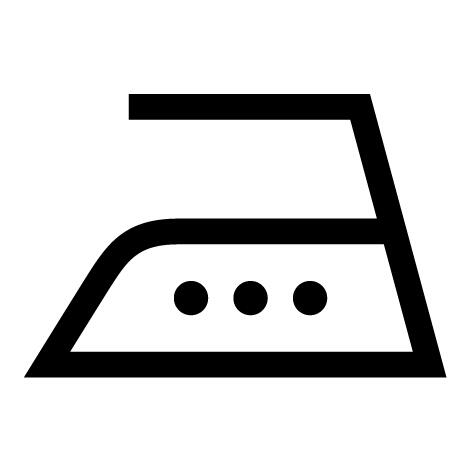 IRONING AT A MAXIMUM IRON SOLEPLATE TEMPERATURE OF 200°C.
---
Storage tips
Keep on a hanger or folded in a clean, dry place.
---
Restrictions on use
Keep away from all heat sources.
---
TESTS AND WARRANTY
Test product
Our Decathlon Sportslab laboratory, based in Lille, also contributes to the innovation and development of our Quechua products. It brings together 4 themes, each with their own area and technological tools: Body shape (3D analysis in particular) Movement science Thermal comfort (with its four climatic chambers) Behavioural and sensory sciences
---
Warranty
2 Years
---
Agree by
To meet your requirements, Quechua products are tested in the mountains in conditions you will encounter during your hikes. Sarah, our Field Test Engineer, as well as a panel of child testers, test the products throughout their development until they're offered for sale.
---