Men's waterproof windbreaker oilskin Sailing 300 Khaki
Our designers—and fellow sailors—developed this long men's oilskin to protect you from sea spray and heavy rain while sailing.
BENEFITS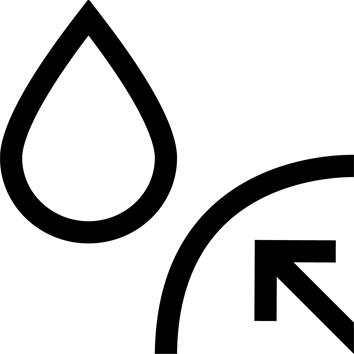 Waterproof
2 layers, resisting moderate rainstorms. 15,000 mm Schmerber (JIS standard)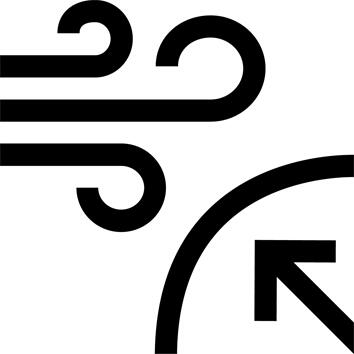 Windproof
Main fabric made from (100%) recycled polyester and windproof membrane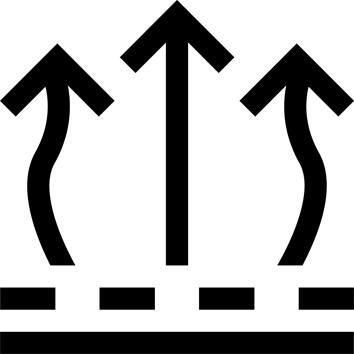 Breathability
2-layer breathable lining, RET < 9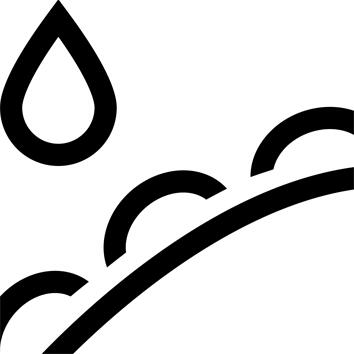 Water repellent
Water pearls and streams off the fabric for lasting resistance again wet weather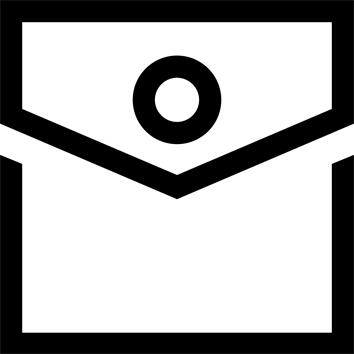 Pockets
3 pockets: 2 large, warm pockets for your hands, one inside closed pocket
TECHNICAL INFORMATIONS
WATERPROOFING OF MEN'S OILSKIN
Men's waterproof oilskin with 2-layer fabric.
Tested under moderate rain corresponding to 60 L/m2/h (= rainfall of 60 mm/h) The rain shower simulator reproduces these conditions for 2 hours.
Fabric is resistant to water pressure of 15,000 mm Schmerber (JIS standard). Water-repellent fabric (water runs off the fabric).
The seams are 100% watertight.
Central opening features a flap with a drainage channel for optimal waterproofing
---
BREATHABILITY
RET < 9, meaning it's highly breathable.
To find out whether the fabric breathability, we measure its evaporative resistance, or RET, (test based on the ISO 11092 standard). It is its ability to allow the water vapour produced by the body during exercise to escape.
---
SLEEVES
To ensure good comfort at the wrists, we've added an extendible element to the sleeve cuff. This will keep body heat in and reduce wind getting into your sleeves.
On the top, you can adjust the sleeve end with the adjustable cuff using the rip-tab fastening.
---
POCKETS
This long waxed jacket has 3 secure pockets:
- 2 spacious, warm, fleece-lined pockets on the front
- 1 inside zipped pocket on the left side
---
FEATURES AND COMFORT
Dual-direction zip fastening so that you can open the jacket from the bottom to allow for greater range of movement for your legs.
---
HOOD ADJUSTMENT
The hood can be adjusted in 2 places:
- 1 head adjustment to adapt the depth
- 1 adjustment on each side to pull the jacket closer to your face. For more discretion, the adjustment has been positioned inside the hood
A discreet visor is included on the front of the hood to prevent rain running into your face.
---
RESISTANCE TO WEAR
Injected plastic central zip resistant to salt oxidation.
---
HOW TO REACTIVATE THE ANORAK'S WATER REPELLENCY step 1: before washing
Close all zips and flaps and remove any parts of the clothing that cannot be washed. Also remember to loosen the straps and elastic parts and empty the pockets.
Then turn the clothing inside out to wash it.
---
HOW TO REACTIVATE THE ANORAK'S WATER REPELLENCY step 2: washing
You can wash your jacket on a synthetic cycle at 30° or 40°C with your usual detergent. Do not use fabric conditioner, which could damage the existing performance of the garment, or bleach.

Also take care not to bend your jacket too much when you place it in the washing machine and do not overload your machine.

Very important: select a thorough rinse or double rinse to completely remove all detergent residue.
---
HOW TO REACTIVATE THE ANORAK'S WATER REPELLENCY step 3: drying
If, despite this procedure of washing and thorough rinsing followed by gentle drying in a tumble dryer, the drops of water no longer run off the surface of your jacket, we recommend that you "re-waterproof" it using a waterproofing spray.
---
AN ECO-DESIGNED FABRIC AND TECHNICAL FEATURES
The inner fabric is recycled polyester.
The inner lining around the sleeves has only 1 dyed thread to reduce the environmental impact. The dyeing of the thread is dope dyed, i.e. the thread is dyed in bulk, without using water which limits the product's environmental impact.
The mesh on the back is made from (100%) recycled polyester.
The fastening zips are made from (100%) recycled polyester.
---
Tips for storage and maintenance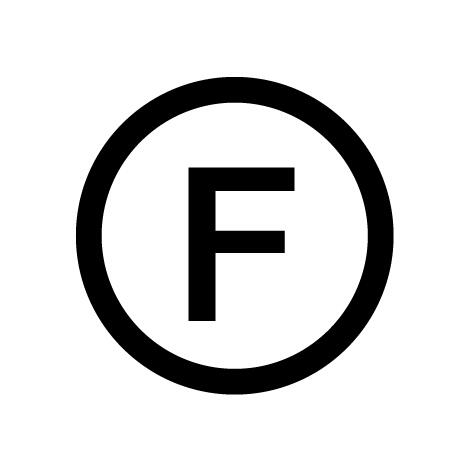 PROFESSIONAL DRY CLEANING WITH TETRACHLOROETHYLENE AND ALL SOLVENTS LISTED OPPOSITE THE F SYMBOL. NORMAL TREATMENT.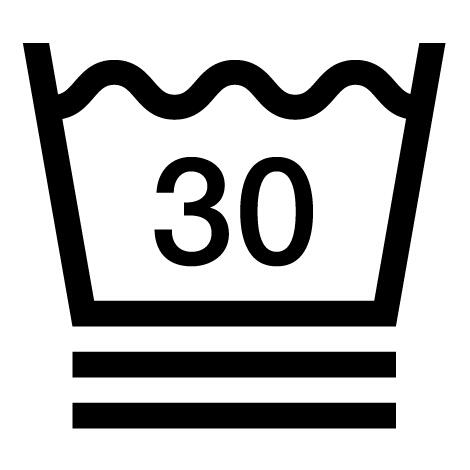 MAXIMUM WASH TEMPERATURE OF 30°C. VERY MODERATE TREATMENT.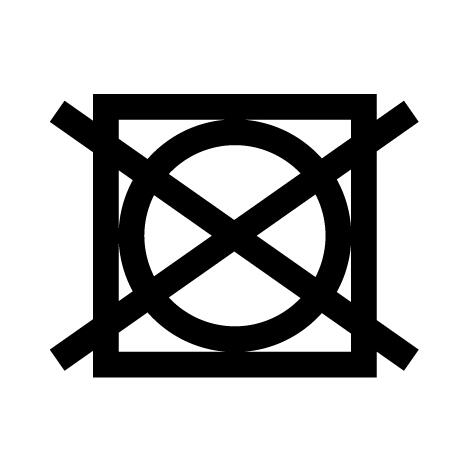 DO NOT TUMBLE DRY.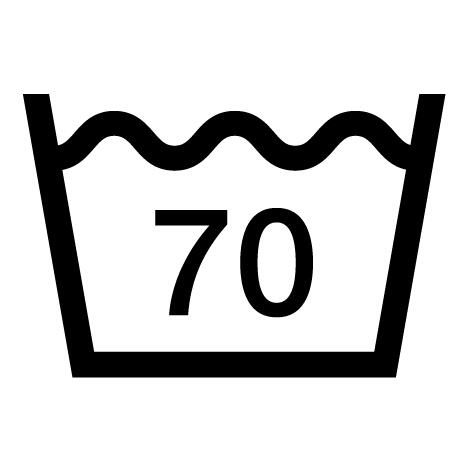 MAXIMUM WASH TEMPERATURE 70°C. NORMAL TREATMENT.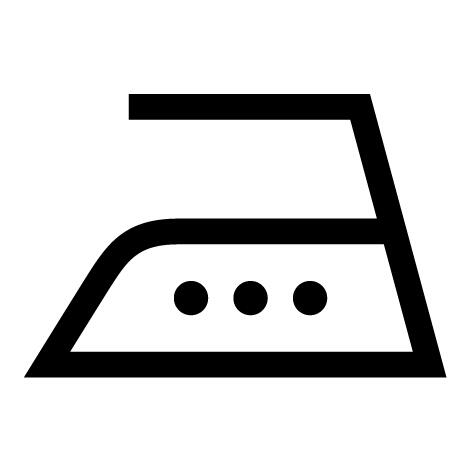 IRONING AT A MAXIMUM IRON SOLEPLATE TEMPERATURE OF 200°C.
---
Storage tips
Store in a dry place, but do not leave on a heat source such as a radiator, as this may damage the breathable membrane.
---