NH500 Men's Country Walking Boots - Khaki Orange
Check out our NH500 boots, which were created and designed in the French Alps for your day hikes on country trails in dry weather.
BENEFITS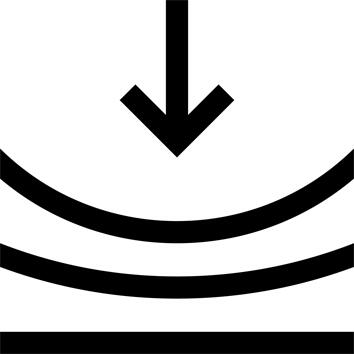 Cushioning
Integrated cushioning for the full length of the foot for maximum comfort.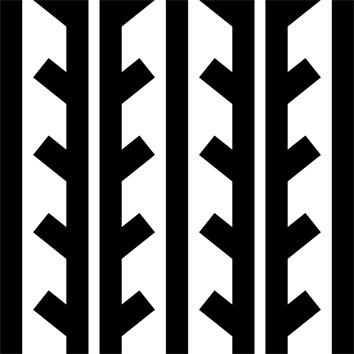 Grip
CrossContact sole with 4 mm cleats, made for off-road trails.
Eco-design
Many eco-design actions to limit the impact of CO² (details online).
Fit
Lacing system with 7 eyelets for more ample adjustment.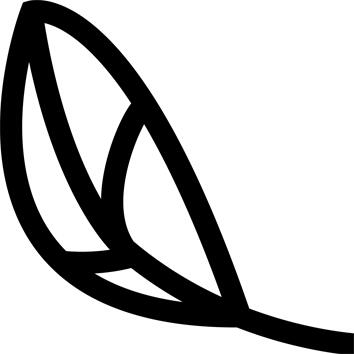 Lightweight
356 g per shoe for size 43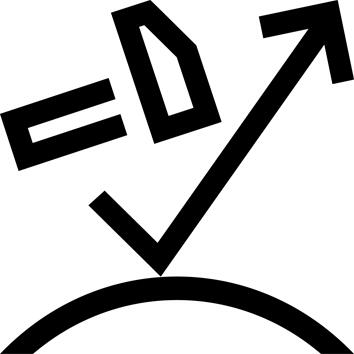 Impact protection
Synthetic detailing on the front foot for resistance against abrasion in nature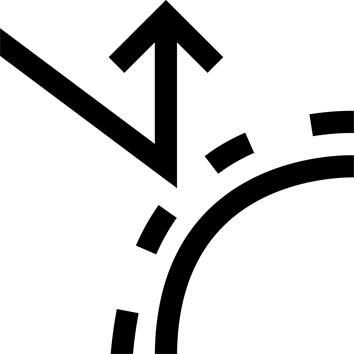 Abrasion resistance
Split leather upper.
TECHNICAL INFORMATIONS
CrossContact sole
Sole design that has been the subject of extensive research in our laboratories, combined with a specific rubber formulation to optimise grip and traction. As the needs are not the same, we systematically seek the best compromise for walking on soft paths (forest trail type) and stone paths (coastal path type).
---
Our eco-design work
For these NH500 2018 boots, we have chosen more environmentally friendly components:
- recycled polyester inner upper (100%)
- recycled rubber outsole (30%)
---
Designed for use on country trails
Our walking shoes are designed for use on off-road trails. Indeed, we choose the components of the sole and upper of our boots and test them to ensure that they are ideally suited to walking on loose trails (e.g. unpaved forest paths) or rocky trails (e.g. rocky coastal paths). Road use (tarmac) may lead to premature wear on your boots and cause discomfort. They are not suitable for mountain walking.
---
Lab tests
Laboratory tests were also conducted to test the following elements: attachment of eyelets and webbing, assembly, toxicology, UV resistance, sole and upper component abrasion, accelerated ageing. We use these tests to improve the quality of our products and prevent the premature wear of our hiking boots.
---
What is the origin of our leather
We use a leather called "split velour". It has a soft, silky feel. The leather used in these shoes comes from cows. We do not kill any animals to obtain this leather: we only use leather waste from the agrofood industry.
---
How do I look after my leather walking boots?
After your hikes, we advise you to:
- Leave to dry away from any heat source
- On fully dry leather, brush vigorously with a stiff brush to remove mud and dirt
- Use a suede brush or nubuck rubber to remove stains
- For stubborn stains, clean with a brush and some warm water
- Leave to dry
- Brush again with a stiff brush
- Spray with a waterproofing agent: this will give shine to the leather and liveliness to the colour.
---
How to choose the right size walking shoe?
Try on both shoes, standing up, with the socks worn for hiking. Try on several models or sizes if necessary. Check two comfort points: the base of the heel and the front part of the foot going down. Avoid all pressure points when trying them on. Don't hesitate to walk around the store. Gradually start using you shoes during your first few hiking trips to break them in.
---
The shoe/sock combination plays an important role.
There are numerous causes of blisters when hiking: rubbing, a fold in the socks, damp, shoes that are a size too small or too big...
We therefore recommend you choose the correct shoe size and the sock fabric that is adapted to your walking shoes.
---
How to choose the size of your hiking socks?
You need to choose the correct sock size for your feet to avoid any extra folds forming on the sock: either because the sock is too big and therefore there is too much material around your foot, or because the sock is too small and is pulled towards the inside of the boot.

---
HOW TO CHOOSE THE MATERIAL OF YOUR HIKING SOCKS?
You need to manage moisture as best you can when walking: you will sweat, it is often inevitable.
If your shoe is breathable, it will wick away the damp from your perspiration: you need to choose light and breathable socks also
If your shoe is waterproof, to protect yourself from the dampness of rain and you will not make the same choice: you should prefer socks that will absorb your perspiration and then wick it away from your foot.
---
What pair of socks goes well with the NH500 shoe?
These shoes are slightly breathable, but not enough to evacuate all humidity created by your perspiration. So you should go for NH500 low or mid socks: they contain moisture-absorbing cotton and have a reverse terry-knit structure under the sock that wicks moisture away from your foot. And they're high enough to protect your ankle from the boot. It is an excellent combination to reduce the chance of blisters.
---
Warranty
Our hiking boots are guaranteed for 2 years.
Our commitment? To offer you durable products that you can use on all your country walks. Because the products we love the most are those which have shared great adventures with us and will continue to do so!
---
Tips for storage and maintenance
Hand wash
---
Storage tips
Store in a well-ventilated dark, dry place.
---
Restrictions on use
Not suitable for mountain walking or walking on roads (tarmac)
---
TESTS AND WARRANTY
Test product
It's in France, at the foot of Mont Blanc, that our design team conceives, designs and creates Quechua products. We test them in the field with other hikers, to check their comfort and durability. Whether it is in the Forest of Fontainebleau or even in Brittany, we walk along as many trails as possible, in all weather conditions. This creates plenty of opportunities for discussions to get your feedback which is used to plan our future products!
---
Warranty
2 Years
---