Men's Warm Mid Snow Hiking Shoes SH120 - Grey.
Our design team developed these boots for your occasional hikes on any type of snow. Keep your feet warm and dry.
BENEFITS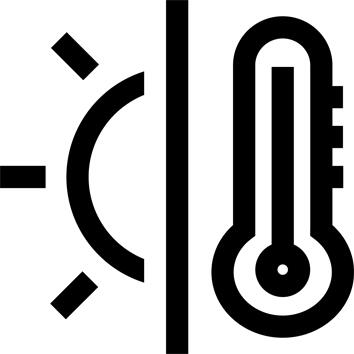 Warmth
Comfortable temperature measured in static mode: -5°C.
in dynamic mode: -14°C.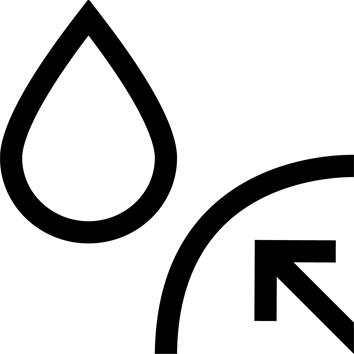 Waterproof
Breathable, waterproof membrane to keep your feet dry.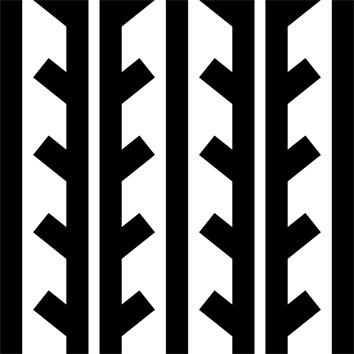 Grip
Grip with SNOWCONTACT technology: materials and sole striations.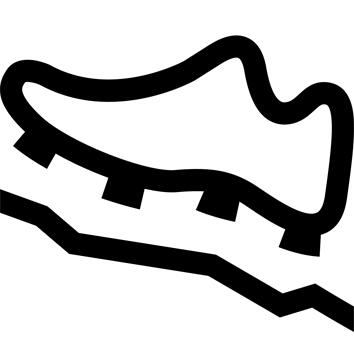 Traction
Traction on snow, thanks to the positioning and depth of 4 mm crampons.
Fit
Mid upper part with hook at the top for good support.
TECHNICAL INFORMATIONS
Can I be sure that my shoes are warm enough for my winter hikes?
Based on the field and lab tests carried out to measure the perception of cold with a panel of users, we gauge the thermal insulation of our boots during stationary (-5°C static) and moving (dynamic -14°C) modes. It is therefore possible to accurately know down to which temperature your shoes are protecting you. Comfort temperature limits are indicated for your shoes. We take into account the differences in the perception of cold by men and women.
---
How do my shoes protect me from outdoor conditions?
Your shoes have been designed with a membrane to ensure their optimal water-proof feature. A membrane is a very fine component (5 to 25 micrometres) affixed to the inside of a fabric that prevents water from entering while allowing moisture to escape. While feeling warm in your shoes, your feet also remain dry. The sole insulates you from cold contact with snow.
---
Breathable boots for optimal thermal comfort
Thermal comfort is a balance between the warmth of the boots and its ability to allow the foot to breathe. Too much heat or not enough breathability, damp accumulates and cold can set in. We have designed your boots with your activity in mind, be it occasional or regular, with a membrane which prevents water ingress and allows damp out.
---
How can I be sure my shoes are 100% waterproof?
We have checked that your shoes are waterproof with laboratory tests that simulate walking with feet half immersed in water and with wear and ageing tests in the field. During the waterproofing test, we test 3 levels of waterproofing: 2000 flexes (approx. 4 km walk), 4000 flexes (approx. 8 km walk) and 8000 flexes (approx. 16 km walk). This boot model has been tested for up to 8000 flexes, which is equivalent to 16km of walking.
---
What is the difference between grip and traction?
The grip of the boots is linked to the studs, their number and shape. Traction depends on the materials and ridges used on the soles, like your car's tires. Grip optimises propulsion, prevents the boot from sliding back when climbing and stabilises the boot.
Traction prevents sliding and slipping on smooth terrain and difficult conditions (rain, snow, ice), increasing the grip of the sole.
---
Which type of grip and traction does this shoe provide?
Your shoes, which are equipped with SNOWCONTACT soles, have been designed for maximum comfort in terms of traction for hiking and grip on snow. The positioning and height of the crampons (4mm) are strategically placed for optimal grip when hiking on snow. The surface and the tread pattern of the lugs are designed to conform perfectly to hard snow surfaces and eliminate any excess water so that you do not slip.
---
How does the SNOWCONTACT technology used on the boot sole help me?
The SNOWCONTACT soles are made with a specific component and lug pattern that is designed to ensure the best possible grip and traction. SNOWCONTACT soles are more effective than traditional soles on snow. When walking on ice, the only way to ensure optimum safety is to add ice grippers to your boots.
---
Will my shoes resist regular use over time?
Our engineers conduct laboratory tests to fully guarantee your satisfaction in use. We validate the following elements among other things: strength of the eyelets and straps, strength of the glued assemblies, toxicology, UV resistance, abrasion resistance of the sole and upper components and accelerated ageing.
---
How should I choose my footwear for hiking on the snow?
To gear up in the winter, we recommend you follow the following principles :
Warmth: increase heat with warm socks (ideally with a suitable % of wool)
Breathability: Choose your socks depending on the intensity of the hike and wear breathable models to limit damp.
Height of the boots: adapt the height of the socks to the height of the upper and prefer high models if you need more protection.
---
How to protect the technical qualities of my boots?
The water-repellency of a fabric is its ability to let the water slide off its surface, without absorbing it. In this way, the fabric does not soak up water and therefore remains lightweight, breathable and warm. Water-repellency is obtained by a treatment applied on the outer surface of the fabric. This treatment needs to be renewed during the lifetime of the garment. Products (sprays and liquids) are available in our stores.
---
How does my product warranty work?
This product is guaranteed for 2 years from the date shown on the receipt. A product covered by the warranty will be exchanged free of charge. The warranty covers product defects, excluding those resulting from normal wear and tear and improper use.
---
A score for comparing the products' environmental impact
The product's environmental footprint is calculated over its entire lifespan using various indicators. A score is assigned, from A to E, to help you easily identify the products with the best environmental performance by comparing products of the same type with each other. Decathlon is committed to this approach. All our actions for sustainability on: http://developpement-durable.decathlon.com/
---
Tips for storage and maintenance
Storage tips
We advise you to store your products in a ventilated room away from light and moisture.
---