Hexagonal Trampoline with Safety Net 240
Our designers created this 2.4-metre / 8ft trampoline so your child can safely learn basic jumps!
BENEFITS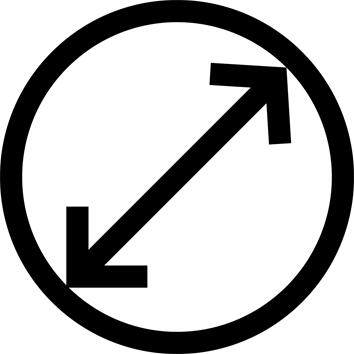 Diameter
Trampoline diameter: 2.40 m (8 feet).
Jumping surface: 2.56 m²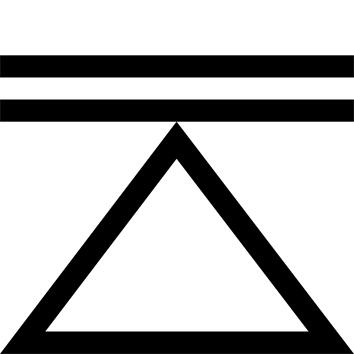 Stability
3 W-shaped feet.Complies with Toy standard NF EN71-14. Maximum weight130kg.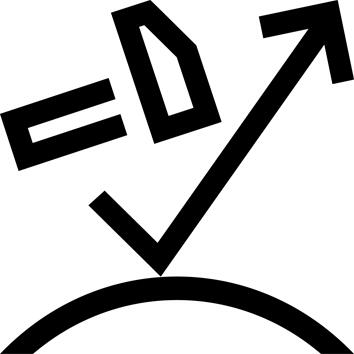 Impact protection
Safety net and protective cushions on the posts and springs.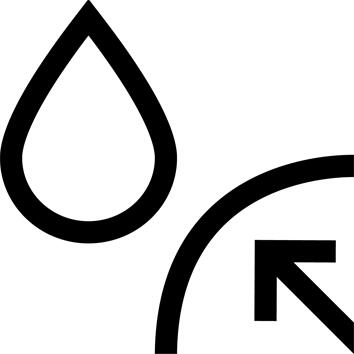 Corrosion resistance
Anti-rust treatment on frame
Anti-UV treatment on jumping surface, net, foam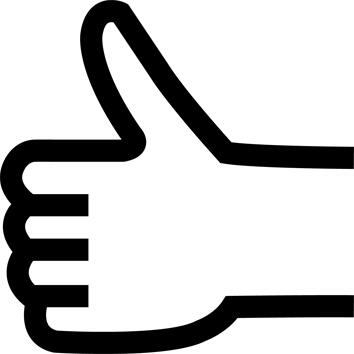 Ease of use
The posts fold down in a flash to easily install the cover.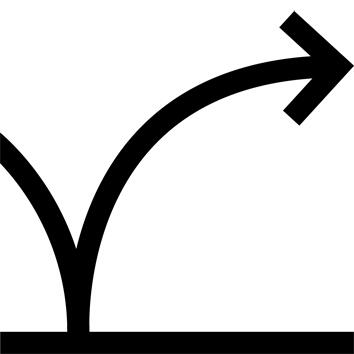 Bounce
Soft jumping surface with 48 springs. Optimal comfort and a dynamic bounce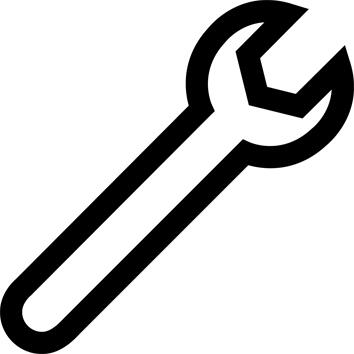 Repair
Spare parts available for 10 years.
Eco-design
Product designed to be repairable on more than 80% of breakages and failures.
TECHNICAL INFORMATIONS
Weight and dimensions
Total diameter: 2.4 m
Total height: 2.52 m
Product weight: 37 kg
Total weight: 41 kg

Box dimensions: L.119 x W.37.5 x H.36
---
STAY SAFE WHILE JUMPING
PROTECTIVE CUSHIONS (phthalate-free PVC) on top of the springs and metal frame (30 mm-thick on the frame & 20 mm on the springs)

Polyethylene SAFETY NET: zip closure to guarantee complete safety.

Soft, polypropylene JUMPING SURFACE with anti-UV treatment for optimal durability outdoors.

Hot-dip, galvanised steel METAL FRAME, with anti-corrosion treatment
Frame tubes: diameter = 38 mm / Thickness = 1.35 mm
48 springs
---
DON'T STRESS
Our DECATHLON trampoline has passed the numerous certification tests for the toy safety standard (NF EN 71-14) and CE available on request.

5 YEAR WARRANTY for the base frame.
2 YEAR WARRANTY for the foam, net and jumping surface.
RETURN and EXCHANGE your trampoline in store.
---
TIPS
Want to prevent your trampoline from making noise?
We have the solution!

When assembling your trampoline, lubricate the metal joints with Teflon grease to prevent them from rubbing together:
Reference: 8344430
---
MAINTENANCE AND STORAGE INSTRUCTIONS
In the winter, use the cover (sold separately) to protect your trampoline from bad weather and ideally store it indoors.

An anchoring kit or weight to keep your trampoline anchored is essential to ensure its stability during use and prevent it blowing over in windy weather.

Protect your trampoline by lowering the posts and net at the first sign of strong wind or bad weather.
---
GET HELP
If you have questions about your trampoline and you want to get in touch:
Go to your country's Decathlon website to the "Help" page
"
---
MAKE LIFE EASIER!
Free returns and exchanges for 365 days. Drive or store reception click-and-collect options available. Home delivery is also available on our website.
---
CLEANING INSTRUCTIONS
Clean the protective cushions around the edge of the trampoline with clean soapy water.

We do not recommend using abrasive products or high-pressure water as this can damage the PVC protection.
---
RECOMMENDATIONS FOR USE
Designed exclusively for outdoor use.
Not suitable for kids under 3 years.Parental supervision required.

Only one user should be on the trampoline at a time to avoid collisions.

We highly suggest you leave a space of 2 metres around your trampoline.
---
INCREASE THE LIFESPAN OF YOUR TRAMPOLINE
If repetitive jumping, UV rays or wind damage your trampoline, keep in mind that you can repair it by ordering spare parts (net, foam, jumping surface, etc).

All spare parts for our Decathlon trampolines are available for 10 years following your purchase.

All spare parts and care tips are available on our website.
---
COMPATIBILITY
A ladder with 2 flat rungs is sold separately to the 240 Hexagonal Trampoline. The product reference is 8644136.
---
Tips for storage and maintenance
Storage tips
We recommend lowering the posts and putting a cover on your trampoline (sold separately) to protect it from dirt, leaves and bad weather.
---
Restrictions on use
Only one person at a time on the trampoline.
---
TESTS AND WARRANTY
Test product
A durable jumping surface! The jumping surface is the part of the trampoline that suffers the most wear. We needed to carefully design it to ensure it would hold up well over time. To keep its quality consistent, the jumping surface underwent dozens of tests to guarantee that it would stay the same, even after thousands of jumps. Keep in mind that it supports a max weight of 130 kg without suffering damage.
---
Agree by
This trampoline has passed regulatory tests and has been validated for use by our community of testers.
---
Parts guarantee
5 years for the frame. 2 years for parts.Spare parts available for 10 years via after-sales service
---