RENFORT 900 WATERPROOF HUNTING JACKET WOODCOCK
The lowest price in the 30 days before the discount was €190.00
VAT included
Designed for all types of outdoor activities in wet weather, this product is perfect for exploring woodland trails and staying dry in the rain.
BENEFITS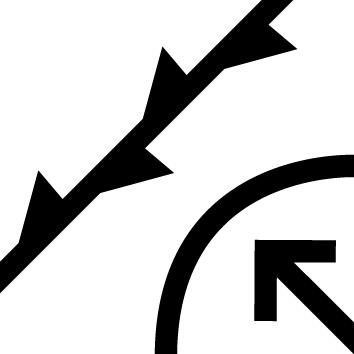 Prevents the growth of wild vegetation
Thanks to the component added to parts exposed to rough vegetation.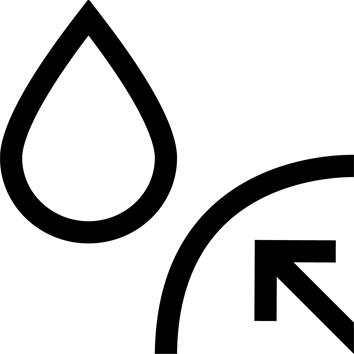 Waterproof
A waterproof jacket thanks to waterproof strips and components.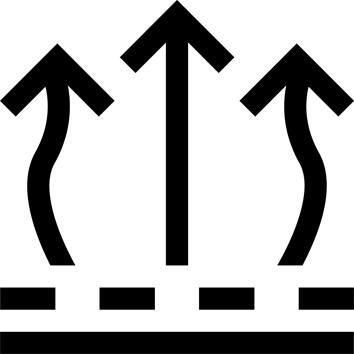 Breathability
The mechanical vents and the dual cursor make for good breathability.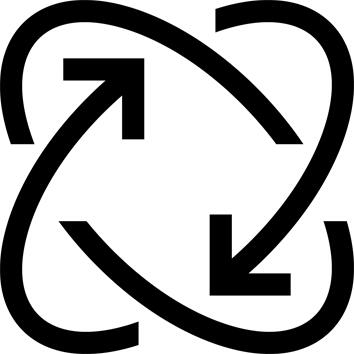 Freedom of movement
Thanks to the specific component inserts in areas taking strain during the shot.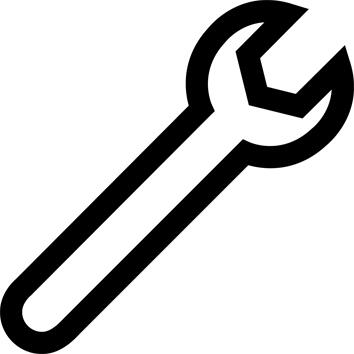 Repair
Our iron-on waterproof repair patch is available to order, ref: 8604724
TECHNICAL INFORMATIONS
Clothing durability: an essential feature for woodcock hunters looking to flush out these shrewd and cunning birds
Game bird hunting is different everywhere you go, from Brittany to Landes, from countryside thickets to the rugged slopes of the Alps. The hunters, their dogs, and their understanding of their environment all differ from one place to the next. But all Scolopax followers have one thing in common: the need for clothing that stands up against vegetation and isolated areas, as well as to tangles of branches that make clearing paths difficult.
---
A jacket designed by and for woodcock hunters that adapts to difficult-access areas
Hunters of this fine red bird often venture into thick and dense woods that put their clothes to the test. After identifying the areas most exposed to thorns and brambles, reinforcements were added to the arms, forearms and lower part of the jacket, using one of our toughest components. Consequently, moving through thick vegetation behind dogs accustomed to the hijinks and eccentricity of this woodland beauty becomes much easier.
---
You're safe from rain and dripping branches along your path: the renfort 900 jacket is waterproof
When hunting game birds, bells ring and you have to be able to keep up with your dogs wherever their noses take them. Game birds often hide themselves deep in wet forests. To flush them out, nothing should stop you clearing a path through dense woods, though doing so means you'll often find yourself at the mercy of dripping branches. Not to worry! Our jacket is waterproof: rain and wet forests won't pose a problem.
---
Some important technical data on the level of waterproofing of this clothing
With a waterproof rating of 5,000 mm, this jacket designed for hunting woodcock offers a high level of waterproofing. We measure a fabric's resistance to a water column, in mm (based on the ISO 811 standard). The higher the pressure, the more waterproof the tissue is. The jacket, pockets and the seams have passed a 2-hour waterproofing test with 60 litres of water. This means it protects the user against a shower equivalent to 12 cm of rain in 3 hours.
---
How to reactivate the water-repellent of your jacket.
A treatment is applied to a fabric to make it water-repellent, which means that small rain drops slide off the material. It is useful to restore this water-repellency during the season. How? First, we advise you to tumble-dry your clothing after every wash. Then, you can also apply a textile waterproofing spray or add it to your washing powder.
---
A breathable and windproof jacket designed to evacuate heat and protect you against all types of weather
Lovers of travel are well versed in the operation: walking for hours and hours over dozens of kilometres to flush out a hiding bird is intense. Perspiration is part of the game. As such, having clothing that doesn't accumulate heat is a priority. This specially designed woodcock hunting jacket has side ventilation and a two-way zip, allowing you to regulate your temperature during the action.
---
How does this jacket provide excellent freedom and greater ease of movement?
Driving through saplings, venturing into dense woods or walking through thick environments can be testing. Often you need to step over obstacles, kneel down and protect yourself against branches. So wearing a garment that follows all your movements is essential to making good progress. The stretch qualities of the component on the back part of the jacket enable you to bend down, to pass under branches and to shoot without batting an eyelid.
---
Washing your game bag couldn't be easier!
The dog runs, speeds up and freezes. There is a woodcock nearby. If the woodcock dares to show itself, and you are lucky enough to fire as it takes off, we have added a game bag on the back of the jacket, which can be opened and closed on the sides using zips. What's more, you can easily clean the game bag thanks to the full-length horizontal zip that allows you to open it completely.
---
The extra little details of this jacket
Keep your keys safe by attaching them to the snap hook in the front top left-hand pocket. You also can clip your dog's training collar to the tab on the outside of the jacket. Note: The hood on the new RENFORT 900 waterproof hunting jacket can be removed or adjusted using the drawstring.
---
What? You want even more? OK, here is some additional information
Our jacket designed for hunting woodcock allows you to carry your cartridges without you having to wear a cartridge belt. How? Thanks to the built-in slots in the pockets with zip fasteners: you can store 7 cartridges in the left pocket and 7 cartridges in the right pocket, or 14 cartridges in total. Finally, it is worth noting that the jacket, in size L, weighs 1.2 kg.
---
Weight
Size S: 1.132 kg
Size M: 1.186 kg
Size L: 1.212 kg
Size XL: 1.250 kg
Size 2XL: 1.310 kg
Size 3XL: 1.380 kg
---
Repair a potential tear in the jacket yourself: how?
When you're active, snags can happen. The good news is that they can be repaired! You can apply an iron-on patch to prevent the tear from getting bigger or the fibres from being lost. A patch, scissors, an iron and that's it. We recommend the iron-on patch reference 8604724 (cut and paste this reference into the search bar on the Decathlon site for more information).
---
Tips for storage and maintenance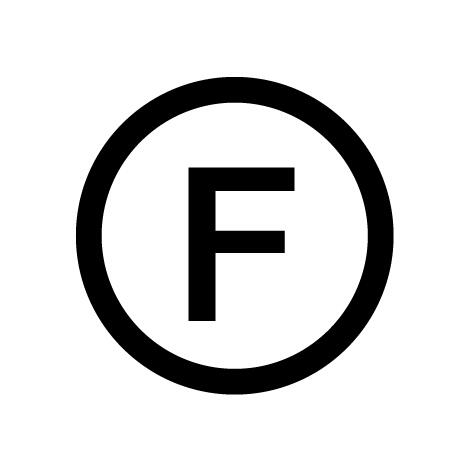 PROFESSIONAL DRY CLEANING WITH TETRACHLOROETHYLENE AND ALL SOLVENTS LISTED OPPOSITE THE F SYMBOL. NORMAL TREATMENT.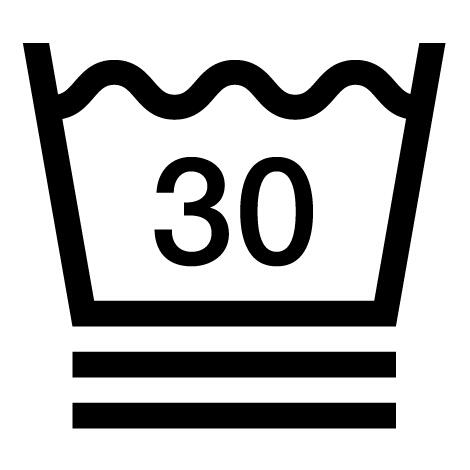 MAXIMUM WASH TEMPERATURE OF 30°C. VERY MODERATE TREATMENT.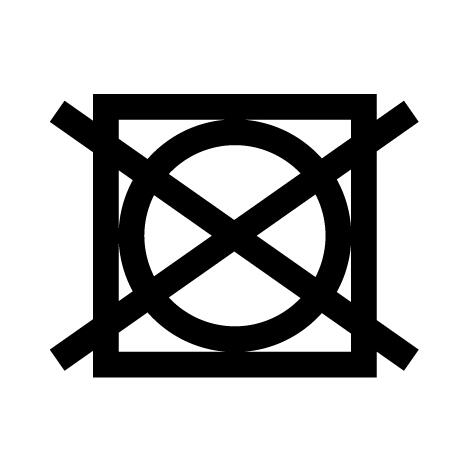 DO NOT TUMBLE DRY.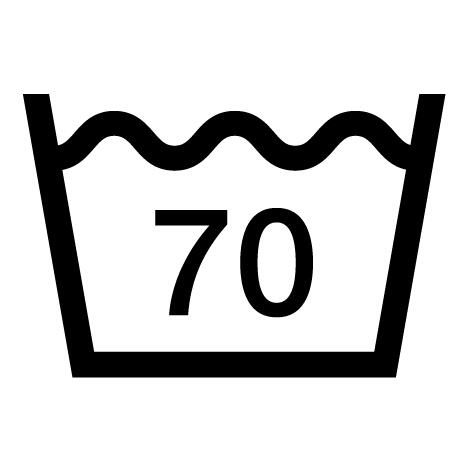 MAXIMUM WASH TEMPERATURE 70°C. NORMAL TREATMENT.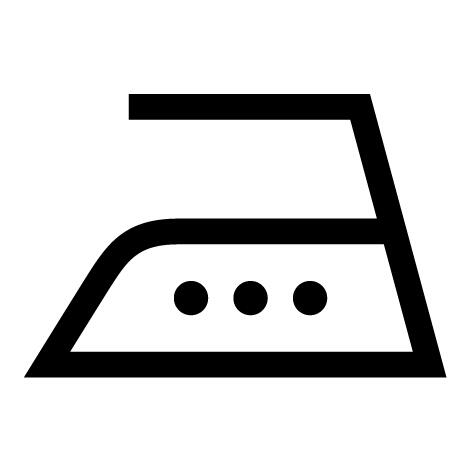 IRONING AT A MAXIMUM IRON SOLEPLATE TEMPERATURE OF 200°C.
---