Women's warm Sailing Jacket 100 - Grey blue
Our designers—and fellow sailors— have developed this jacket for sailing in cold and stormy weather.
BENEFITS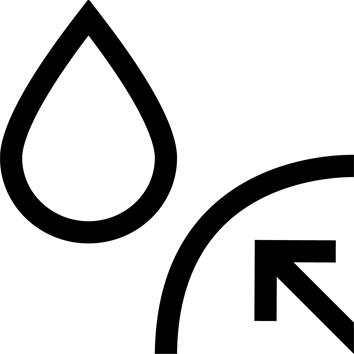 Waterproof
Tested in moderate rain over 2 hrs
15,000 mm Schmerber
Pockets not waterproof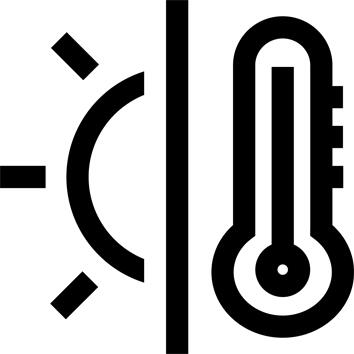 Warmth
Quilted lined jacket, pockets and hood. Adjustable hood and shape. High neck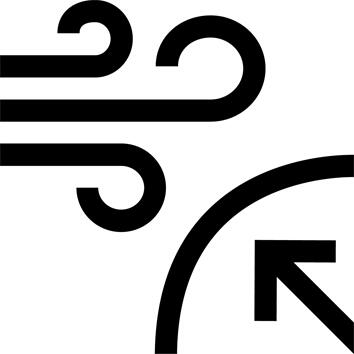 Windproof
High fleece collar and coated fabric to reduce the cooling effect of the wind.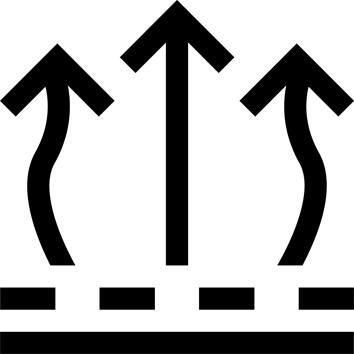 Breathability
The fabric's hydrophilic coating wicks away perspiration (RET= 12)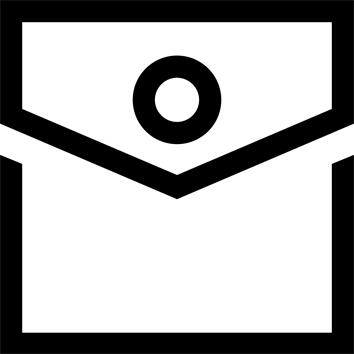 Pockets
Two zip pockets protected by waterproof fabric above the zip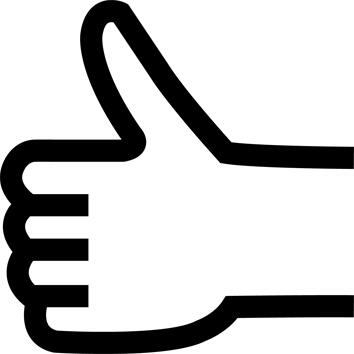 Ease of use
Adjustable jacket hem and cuffs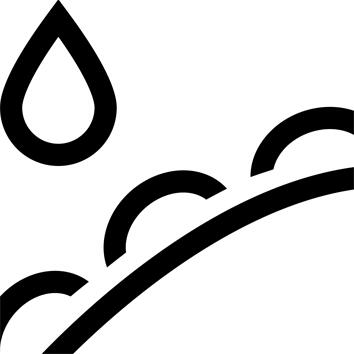 Water repellent
Specially treated so water slides off the fabric surface.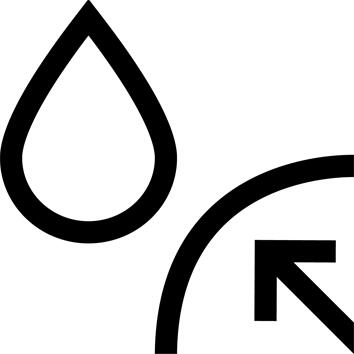 Resistance to salt water
Materials and zips resistant to salt water and sea air.
TECHNICAL INFORMATIONS
Waterproofing
We measure the resistance of a fabric to water pressure expressed in mm of water column (based on the ISO 811 standard). The higher the water pressure withstood by the fabric, the more waterproof it is.
Here are the waterproofing ratings:
Component resistant to water pressure of 15,000 mm after ageing (5 washes). This equates to 15 000 Schmerber - average pressure exerted by the water during rain.
The anorak's waterproofness was tested in a rain shower with 60 litres of water / m² / hour for 2 hours.
---
HOOD
The hood is detachable thanks to press studs. It can be tightened with an adjustable elastic cord equipped with two self-blocking eyelets to better protect you from the elements.
---
Hand warmer pockets
Two big, zipped, hand-warmer pockets protect your hands from the wind and rain and keep your accessories safe. The lining keeps your fingers warm and dry.
---
Wrist adjustment
The cuffs have the hook & loop, so that you can adjust the fit at the wrist and prevent air and water from getting inside.
---
Jacket fastening
The injection-moulded plastic front and pocket zips are oxidation-resistant, thanks to the special shape of the teeth. It has an exterior flap and a placket with a gutter that guarantees optimal waterproofing. The hem adjusts using an adjustable elastic with a blocking eyelet.
---
Jacket lining:
The jacket is lined with wadding combined with microfibre to provide thermal protection.
---
Fabric breathability
To find out whether a fabric is breathable, we test its evaporate resistance or RET (ISO 11092 standard). The lower the fabric's resistance, the more moisture is evaporated, and therefore the higher the fabric's breathability.
We consider that if:
RET < 9 = highly breathable fabric
9 < RET < 12 = breathable fabric
The RET of the Sailing anorak 100 is 12.
---
Water-repellent properties information
A fabric is water-repellent when water slides off the surface of the fabric, without seeping in.
Your anorak does not become waterlogged and remains lightweight and breathable. The water-repellent properties are achieved with a treatment applied to the external side of the fabric, but in practice these properties can be altered.
The water-repellent properties can be reactivated by putting the anorak in a drier for 10 minutes at the lowest temperature.
---
How important is windproofing?
Protection from the wind is critical, as wind can chill the body significantly whether you are active or at rest. According to the "Windchill" model which measures the temperature felt depending on the wind and cold: at a temperature of 5°C combined with winds of 30 km/h, the apparent temperature will be 0°C. If the air temperature is 0°C and wind speed is 40 km/h, the temperature felt will be -7°C. Your 100 warm jacket counters the windchill effect.
---
How to wash your anorak?
To maintain the water repellent properties, infrequent washing is recommended.
Close all zips and flaps, empty all pockets and then turn the garment inside out to wash it. You can wash it on a synthetic cycle at 30°C or 40°C with your usual detergent. Do not use fabric conditioner, which could damage the existing performance of the garment, or bleach.
Very important: choose a full rinse cycle or extra rinse.
---
HOW TO REACTIVATE THE ANORAK'S WATER REPELLENCY
Drying is a crucial phase in reactivating the water repellent treatment.
We recommend that you lay your anorak flat on a clothes rack and leave it out to dry in the open. Caution: never dry your anorak directly on a radiator.Then place it in the tumble dryer on a short synthetics cycle, i.e. 10 to 15 minutes, before turning it back the right way round. Caution: do not over-dry the garment.
---
Tips for storage and maintenance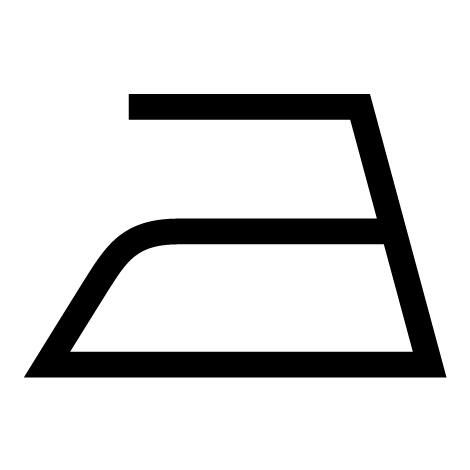 ANY TYPE OF IRONING ALLOWED.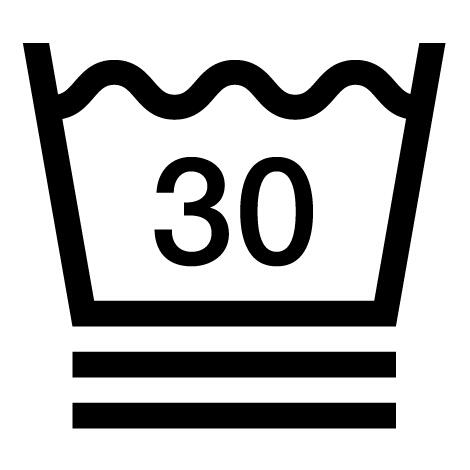 MAXIMUM WASH TEMPERATURE OF 30°C. VERY MODERATE TREATMENT.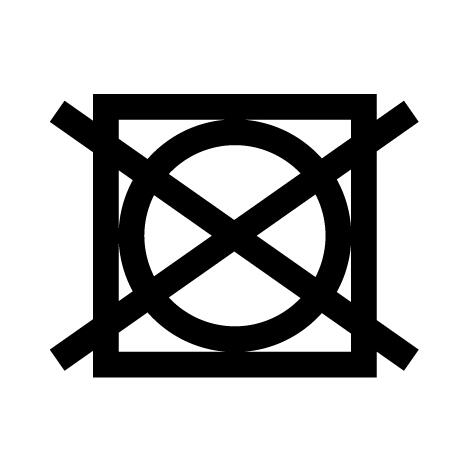 DO NOT TUMBLE DRY.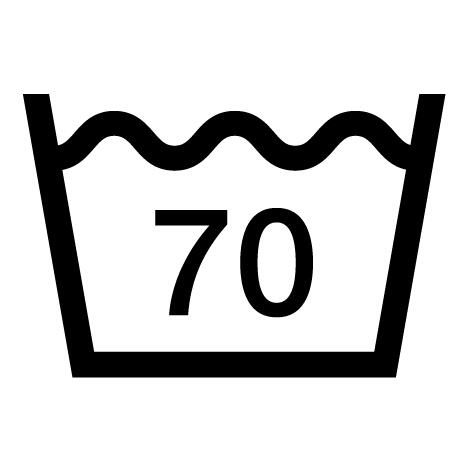 MAXIMUM WASH TEMPERATURE 70°C. NORMAL TREATMENT.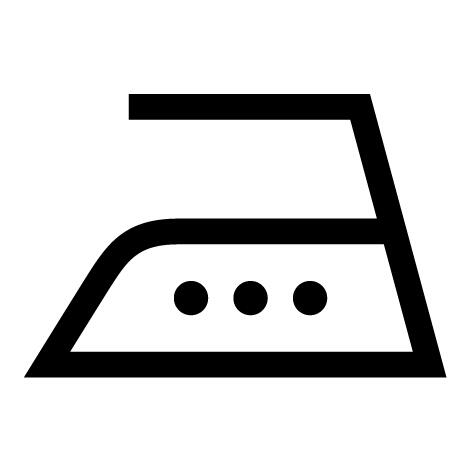 IRONING AT A MAXIMUM IRON SOLEPLATE TEMPERATURE OF 200°C.
---
Storage tips
Store in a dry place, but do not leave your garment on a heat source such as a radiator, as this may damage the breathable coating.
---
TESTS AND WARRANTY
Test product
The test re-creates storm conditions in a weather simulator. Under these conditions, after 4 hours under a torrential rain shower of 100 L/hr/sqm, our 100 warm jacket still kept the user dry.
---
Warranty
2 Years
---