Women's Waterproof Mountain Walking Shoes - MH500 Blue
A spot of wet weather shouldn't stop you enjoying a hike.
BENEFITS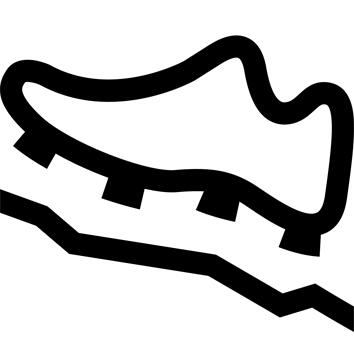 Traction
Highly non-slip rubber outsole with 4,5mm gripping studs.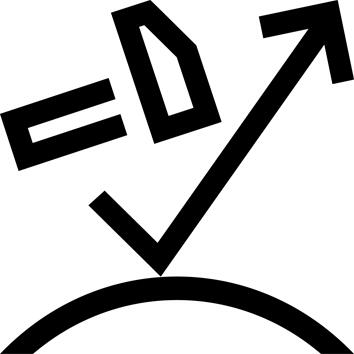 Robustness
Rubber stone guard at the front and plastic at the back of the foot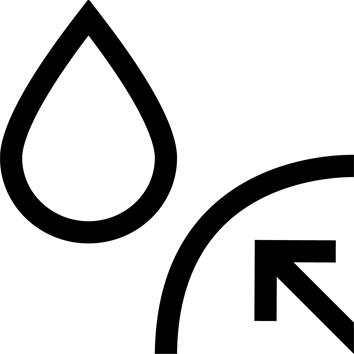 Waterproof
Waterproof and breathable membrane lining: your feet dry for 6hr in all weather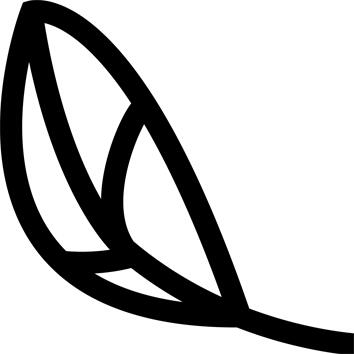 Lightweight
347 g per boot in EU size 39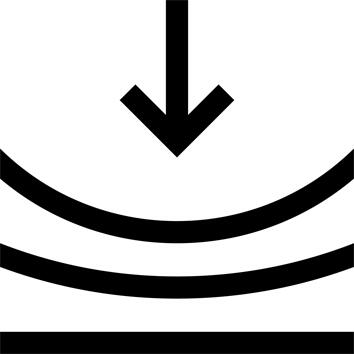 Cushioning
Thick EVA foam midsole: comfort and protection from the ground
Fit
Weblock system on the final two lace eyelets, to make sure the foot is secured.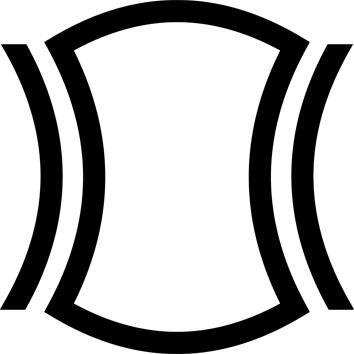 Anatomic design
Soft split leather on the front of the upper will shape to your foot.
TECHNICAL INFORMATIONS
We have reduced our environmental impact on this product
25% of the product weight benefits from an eco-design approach.
- Quarter and tongue: PU-coated 100% recycled polyester.
- Lining: dope dyed polyester (dye using less water)
- Collar lining: 100% recycled polyester.
-Insole: 35% recycled PU foam and dope dye PET coating.
- Midsole: 35% EVA sourced from sugarcane co-products.
- Outsole: 30% recycled or biosourced rubber depending on the country of production.
---
What frequency and intensity of hiking?
We have classified our products in terms of performance and features for 3 levels of Mountain Walking:
- occasional: around ten hikes per year of about 3 to 4 hours' duration, less than 10km and less than 700m of elevation gain.
- Regular: about 20 outings per year. 4 to 6 hours, 10 to 20 km, 700 to 1200m of elevation gain per outing.
- Intensive: more than 20 times a year. More than 6 hours, more than 20 km, 1200 to 2000m of elevation gain per outing.
---
Outdoor Contact sole
New high-performance sole with our new exclusive rubber blend developed by our experts. More grippy, more durable. The sole is designed for better grip using 3D simulations and then laboratory tested to assess the coefficient of grip on different surfaces and conditions. Field tests in the mountains allow us to do the final validation with a panel of testers.
30% recycled or bio-based rubber.
---
Waterproofing test
In a laboratory, the boot is immersed in water to mid-height on a mechanical arm that flexes to simulates a number of steps. With this test we can determine a time and number of km that the boot can walk while staying dry. Then we confirm in the field or under the rain, that the shoe meets its promises.
---
Extended waterproofing
To keep your feet dry, we advise you to use a waterproof gaiter or mini-gaiter to protect the top of your boots and prevent water, pebbles and sand from getting in.

We advise re-waterproofing your boots twice a year using a re-waterproofing agent (search for 'waterproofing' on our Decathlon website) which will help you restore the original water-repellent qualities and help prevent stains on the outside.
---
Product design: our expertise
Our Quechua global design centre is based in Passy, at the foot of Mont-Blanc in Haute Savoie.
This location makes it a real meeting place for our teams (designers, product managers, engineers, etc) and outdoor sports enthusiasts.
A great asset for designing your mountain walking products and providing you with all our expertise.
---
Which size should I select?
The most important thing is to try on several sizes and styles of boots to find the one most suited to you!
You can take a size above your usual one to prevent the toes from bumping into the toe box when going downhill, provided the foot is properly supported to avoid friction.
Tip: keep your toenails short and, before a long descent, check that your lacing is tight enough to prevent your foot from sliding forwards inside the boot.
---
BUYING TIPS how to try on your shoes?
Some Decathlon stores have a test route.

1. Try on both shoes, standing up, with the socks worn for hiking.
2. Tighten the laces, taking care to correctly balance the tightening.
3. Check two points:
- the heel does not come up before the boot when you walk uphill.
- the foot does not slide and the toes do not press against the front when going downhill.
4. Try on several sizes and models.

Break them in gradually to adapt them to your foot.
---
How to prevent blisters
Blisters generally develop when the skin is weakened by friction. In order to prevent them from occurring, we recommend the following:
- Choose a shoe in your size.
- Wear suitable socks
- Tie and tighten your shoes properly.
- Don't hesitate to readjust your lace fastening during activity, particularly before tackling a climb or descent.
- Wear your shoes on a short trip for the first use.
---
Which socks?
A waterproof shoe will be less breathable than a non-waterproof shoe. Socks like the MH500, MH520 and MH900 with a medium upper are therefore preferable for wicking away perspiration and reducing friction.
---
Optimise the capabilities of your shoes by replacing your insoles
The original insole in your boots is designed to accommodate most feet. A change of insole can bring:
1. Improved support: some soles are preformed or reinforced to better support the arch of the foot.
2. More comfort: the insoles can also provide heat and/or cushioning.
3. Longer life: restore the support and comfort of your shoes by replacing the insole each season.
---
How should you look after your boots?
- Leave to air dry.
- Remove dry mud with a stiff brush.
- Clean marks using a brush and some warm water
- Leave to dry
- Spray with a re-waterproofing product to restore the water-resistance to the upper.
---
Tips for storage and maintenance
Storage tips
Store in a well-ventilated dark, dry place.
---
Restrictions on use
Do not use as Personal Protective Equipment.
---
TESTS AND WARRANTY
Test product
Our hiking shoes are first tested in our Decathlon Sportslab laboratory, based in Lille, which also contributes to the innovation and development of our Quechua products. It brings together several themes, each with their own area and technological tools.
---
Warranty
2 Years
---
Agree by
To meet your requirements, Quechua products are tested in the mountains in conditions you will encounter during your hikes. Our teams, as well as a tester panel (made up of partners, ambassadors and customers), test products throughout their development until they go to market.
---