Kids' Inline Fitness Skates Fit 5 - Racing Blue
Does your child want to skate better and go on inline skating adventures? These skates provide the support and grip they need for their skate sessions.
BENEFITS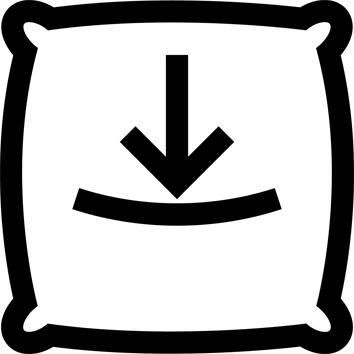 Fitting comfort
The semi-flexible liner and moulded sole are made from foam for better comfort.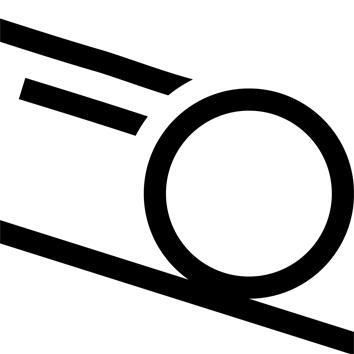 Glide quality
Aluminium frame and ABEC 7 bearings.
Fit
Triple tightening system: laces, buckles and a rip-tab to support your feet.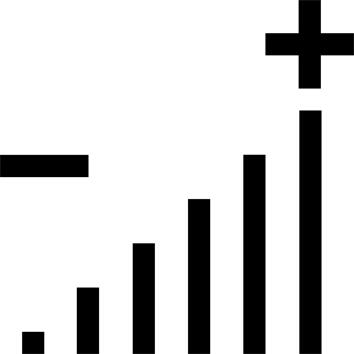 Adjustable
Skates that grow with your feet! Skates that adjust for 4 sizes.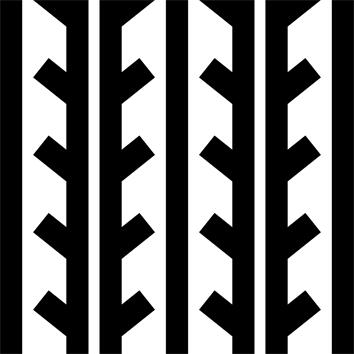 Grip
Skate without skidding and brake effectively with the rubber wheels and brakes.
TECHNICAL INFORMATIONS
What safety precautions should you take?
We recommend all of them: helmet, elbow pads, knee pads and wrist guards. Because you never know which bit of your body you're going to land on.
---
What is the maximum weight for these kids' skates?
Certified by the EN 13843 standard, class A (adult skates), for carrying up to 100kg.
---
4 sizes in one skate? Here's how our skates grow.
Our product grows with you so you can enjoy your skates for more than one season. There are three steps to adjusting your skates:
1. Open lever.
2. Pull or push on the front of the boot.
3. Close the lever. To feel comfortable in your skates, choose a weight that's right for your physical abilities and a size that fits your feet: if your foot is sliding around inside the boot, you'll have trouble controlling your posture and direction.
---
Do you want to skate comfortably? Introducing the Fit 5 Junior skates.
Your feet stay dry as long as possible thanks to the airy mesh foam and the comfortable semi-stiff boot.
Put your skates on easily using the simple, effective fasteners: a micrometric buckle on the top of the boot for more precision, a rip-tab strap on the instep to ensure the heel fits tightly into the boot, and classic or elasticated laces depending on the size.
What about the weight? 2.254 kg in JR 13-2½, 2.434 kg in AD 2½-5, and 2.614 kg in AD 5-7!
---
How do the FIT 5 Junior skates let you skate and brake easily?
The Fit 5 skate's plate is what Laila, our product manager, likes best. The aluminium skate plate ensures an improved performance. The big 76 mm wheels (compatible to 80 mm in sizes 2½ to 7), combined with the ABEC 7 bearings, provide a smooth glide and more speed. Our skates are kitted out with a classic rubber brake that you can fit on either the right or the left foot. Spare stoppers are available in stores.
---
For wheels and brakes, Oxelo opts for rubber!
Unlike plastic, which skids but doesn't brake, rubber provides good traction. This stops you from slipping when you push off, as well as helping you brake effectively. What's more, rubber also wears out less quickly than plastic.
Our Oxelo teams work hard to keep you safe, however experienced you are. So we've chosen to equip all of our skates with wheels and brakes made out of rubber, not PVC.
---
How do you make your wheels last?
The wheels will wear out more quickly on some parts of your skates. So switch their positions around regularly.
It's time to change them when they've worn down to the first of the seven visible rings inside the wheel.
---
Do you want to repair or look after your skates?
You can get wheels of different sizes (including glow-in-the-dark ones), brakes, and compatible screws on our website and in your local Decathlon workshop. It's all easy to assemble.
Don't forget to take a look at our tips and tutorials on our Oxelo YouTube page: https://www.youtube.com/user/oxelo/videos
---
Tips for storage and maintenance
Storage tips
We recommend you keep your inline skates in a dry, cool place. After use do not dry near a naked flame or in direct contact with a heat source.
---
Restrictions on use
EN 13843 A skates standard (max 100kg). Not for skatepark use.
---
TESTS AND WARRANTY
Parts guarantee
2 years excluding wear parts (wheels/bearings/brake)
---