Scooter Mid 7 With Stand - Grey/Blue/White
Our team designed this scooter to facilitate urban travel over short distances (2 km) and for young people on outings (1.25 to 1.75 m tall)
BENEFITS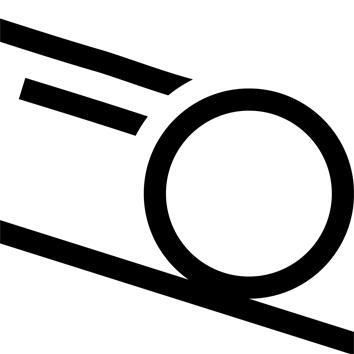 Glide performance
2 large 175 mm PU rubber wheels. ABEC 5 bearings. Rear wheel brake
TECHNICAL INFORMATIONS
What safety precautions should you take with the MID 7 scooter?
Like with skateboarding and skating, you should wear protective equipment (helmet, knee pads and elbow pads) to stay safe when scootering. We also recommend checking your scooter before and after each ride to ensure that there is no abnormal play, cracks or sharp edges. The wheels and bearings are wearing parts. Remember to check them and replace them if needed.
---
How should you maintain your scooter?
The wheels and bearings are wearing parts. Remember to check them and replace them if needed.You can repair and extend the lifespan of your scooter with spare parts that can be ordered through your local Decathlon store's Workshop
You can also get maintenance tips and tutorials on Oxelo's YouTube channel.
---
Who is the MID 7 scooter designed for?
Anyone who measures 1.25 to 1.75 m tall. That means almost everyone! The secret behind the MID 7 is its versatility: it's fully kitted out and you can adjust the height. Whether you're going on small journeys around town or family rides, this Decathlon scooter can take you anywhere and is three times faster than walking on average.
---
Is the scooter practical for using in town?
Yes!
This Oxelo scooter folds up (folded dimensions: 90 cm) and the height is easy to adjust. And the strap makes it easy to carry on your shoulder if needed.
The large wheels (175 mm) mean that obstacles such as curbs won't stand in your way, while its mudguards (front and rear) protect you from splashes in the rain.
---
What kind of journey can the MID 7 scooter be used for?
The MID 7 has been designed for journeys of up to 2 km. For longer journeys, you'll want a scooter with more features such as bigger wheels.
In terms of the maximum load, it can be used by anyone weighing up to 100 kg.
---
Do the pants take it all if it rains?
Not at all! A rear splash guard protects against splattering if it rains.
---
How are our products tested?
All of our scooters have been lab tested. These tests check compliance with European standards for scooters and look for wear. For example, one of our tests involves a machine folding the scooter 10,000 times to check its folding system.
In addition to lab tests, we do field tests - some measured and others based on the testers' opinions - to really put the product through its paces. The result is a tested, proven product.
---
Tips for storage and maintenance
Storage tips
Store in a dry, dark place.
---
Restrictions on use
Not suitable for stunts or jumps. Max 100 kg.
---
TESTS AND WARRANTY
Test product
This scooter is in compliance with the European Standard for sport scooters EN14619.
---
Parts guarantee
2 years excluding wear parts (wheels, bearings, brake, grip, and handles).
---