Kids' Archery Bow Discovery Junior - Red
We designed this ambidextrous bow as an introduction to archery from age 6 at a distance between 5 & 10 m with a suction cup arrowhead, making it easier to learn.
BENEFITS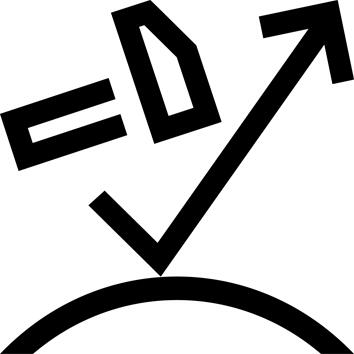 Robustness
One-piece construction for optimum lifespan.
TECHNICAL INFORMATIONS
SIZES / DRAW WEIGHT
Assembled bow height = 124 cm
Bow draw weight = 12 lbs.For young archers (ages 6 and up).Bow accurate to 5 metres.Ergonomic grip.
Single fibreglass limb.
---
COMPATIBILITY
Suitable for left-handed and right-handed users, ambidextrous.
The bow is sold with a Discovery SOFT suction cup arrow.
Are you looking for new arrows? You can use the Discosoft suction cup tip arrows (green and orange) suitable for the Junior bow.
You can shoot them at Discovery soft targets or the Softarchery Kit and Funny Softarchery targets
---
SAFETY
/!\ Never leave a bow in the hands of a child that is not under constant supervision.
/!\ Never shoot an arrow at a window.
/!\ Never take aim at a person or animal, the shooting range must be clear.
/!\ Before each shot inspect the arrow to check it is in good condition, withdraw your arrows when nobody is behind you.
/!\ Make sure to replace the string in the event of visible wear.
/!\ Failure to follow safety instructions can cause SEVERE INJURIES.
---
CARE
The string is removable. You can replace the string in the event of visible wear. (Discovery Junior bowstring, ref: 8390313)
---
AFTER-SALES SERVICE
Spare parts for this product are available via after-sales service. Visit a workshop in a Decathlon store to find or order the parts you need.
---
PRODUCT END OF LIFE
Rubbish MUST be placed in a dustbin or taken to an appropriate waste disposal centre or sorting facility.
---
Tips for storage and maintenance
Storage tips
To preserve your bow, store it away from sources of heat and damp.
---
Restrictions on use
Never leave your children unsupervised when doing archery
---