Fitness Floor Mat 6.5 mm - Black
Whether it's for stretching, or gentle gym, this light, easy-to-carry mat is ideal for all your exercises. Can be used barefoot or with socks.
BENEFITS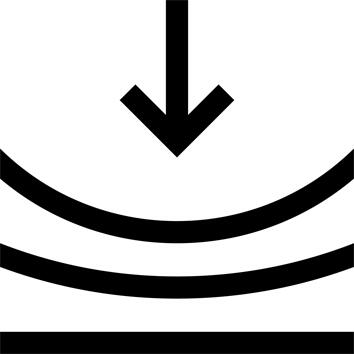 User comfort
Its dimensions (140 x 50 cm) and thickness (6.5 mm) are enough to protect you from the floor.
TECHNICAL INFORMATIONS
What are the mat's dimensions?
- Length: 140 cm
- Width: 50 cm
- Thickness: 6.5 mm
- Weight: 0.150 kg.
---
How to use your fitness mat
To use your mat for stretching, place the striped side face down and stand or sit on the smooth side.
---
How to make the mat last longer
Go barefoot or just wear socks, to avoid damaging your mat with the soles of your sports shoes. You can wipe your mat with a damp cloth and soapy water after each use.
Wait until the mat has dried completely before putting it away.
---
Tips for storage and maintenance
Storage tips
We recommend storing your mat in a clean, dry place away from heat sources (radiators, heated floors, sunny windows, etc.) and lacquered or varnished surfaces.
---
TESTS AND WARRANTY
Test product
To guarantee the quality of your mat, we subjected it to a rigorous round of tests. You should also know that the mat is made from materials that are guaranteed to be free of harmful substances.
---
Warranty
2 Years
---
Agree by
"At this price, why not?! It's perfect for stretching after a tough workout," says Laurence, a satisfied user of our mat.
---