Low Frame Electric City Bike Elops 900 E - Navy Blue
Make your urban rides more enjoyable with this electric bike, or EAB, letting you enjoy speed and comfort with less effort.
BENEFITS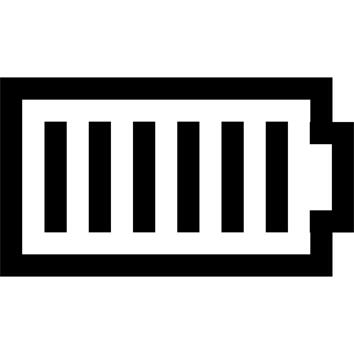 Autonomy
36V lithium-ion battery with a range of up to 70km when fully charged.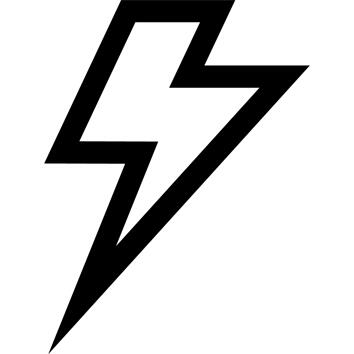 Power
Rear hub motor with a torque of 35Nm for easier rides.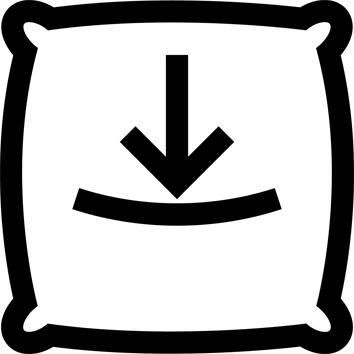 Cycling comfort
Suspension fork, wide saddle, and Dutch-style handlebars for an upright position.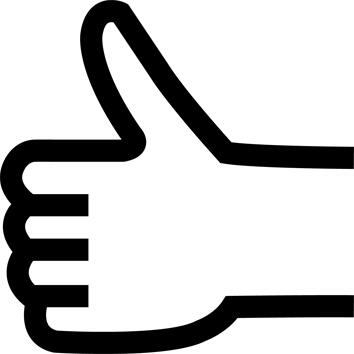 Ease of use
Low step through, single chainring, 7 speeds.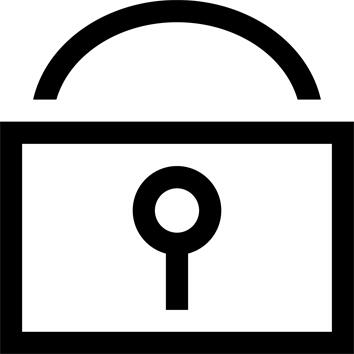 Bike safety
LED lights built into the frame at the front and the mudguard at the rear.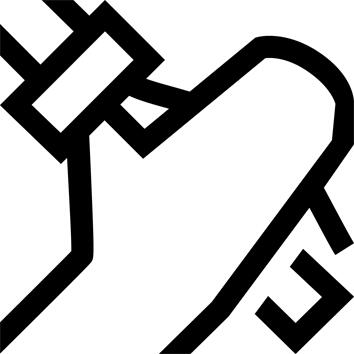 Braking power
Front cable-actuated disc brakes for effective braking in all conditions.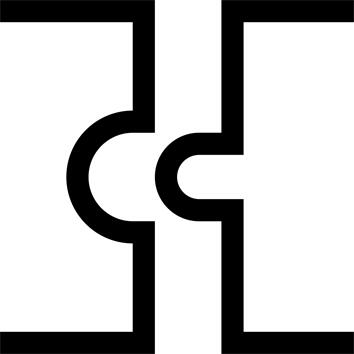 Compatibility
Compatible with pannier and child seat only on pannier rack.
TECHNICAL INFORMATIONS
Motor
Rear brushless wheel motor: 36 volts, 250 Watt MAX (weight:
2.95 kg).

It has an engine torque up to 35 Nm. This value allows you to assess the ease with which the bike can tackle certain obstacles (a climb, for example)

The engine is also linked to a cadence sensor that provides electrical assistance based on your pedalling motion.
---
Assistance control
There's an LCD control screen to the left of the handlebar so you can easily choose between the 3 assistance levels without letting go:

Off Mode - Deactivated (the motor is not in use).

Mode 1 - Economy:
assistance up to 15km/hMode 2 - Normal: assistance up to 22km/hMode 3 - Power: assistance up to 25km/h"Walk" Mode (Mode 1 + hold the "+" button for 5 seconds): provides assistance when you're pushing your bike (up to 6 km/h).
---
Other screen features
Remaining battery life (percentage).
Current speed,
Total distance (ODO),
Today's distance (TRIP: reset it by holding down the "-" button for several seconds)
Distance that can be covered with the remaining battery life based on the mode being used (TRIP TO GO).

You can also turn the lights on, which will activate the screen's backlighting.

There's a USB port under the screen to keep your smartphone or rechargeable battery (power pack) topped up.
---
Battery
Very reliable 36V 11.6Ah lithium-ion cells from LG/Samsung with a 417Wh capacity.

Removable for easier recharging (at the office, for instance), the battery is locked on with a key to prevent theft (bike comes with two keys).

Please note: the battery should be locked when in use to keep it in its housing and prevent accidental disconnection.
Weight: 2.64 kg
---
Power
The range of a battery with a 417Wh capacity is at least 40 km (mode 3 - POWER) and up to 70 km (mode 1 - ECO).
The battery ranges are an example only and are based on a person weighing 70 kg riding on a relatively flat route.

NB: Battery range may vary depending on the weight being transported (user weight + weight of bags), the gradient and weather conditions (low temperatures reduce battery life), and tyre pressure.
---
Frame
Frame made from 6061 aluminium to be lighter and more dynamic.Available in a low frame, which is easier for both men and women to step through, and a high frame.

Frame weight: Between 4.3 kg and 4.4 kg depending on the size and shape of frame.
Colour: navy blue with matte finish.
---
Fork
Suspension fork to absorb bumps in the road and keep you more comfortable as you ride (SUNTOUR NEX model - aluminium, 63 mm travel).
---
Braking
Front and rear mechanical disc brakes (cable action) for braking that remains effective no matter the weather.
Aluminium brake levers.
After-sales service: Auriga Tektro semi-metal brake pads (reference: 8325111)
---
Handlebar / stem / steering
Aluminium Dutch-type handlebar and damper stem (diameter: 25.4 mm / 1"1/8) that can be moved up or down for a more comfortable, upright back position.

Grips with connectors to attach CL 500 lights (reference: 8584259) for greater lateral visibility when riding.
---
Saddle/Seat post
Aluminium seat post (diameter: 28.6 mm).

Wide saddle with foam padding adapted to the pressure points between your bum and the saddle. Adjustable clamp so you can optimise the saddle position.
Lockable seat clamp (diameter: 34.9 mm) so opportunist thieves can't steal your saddle / seat post.
---
Visibility
AXA LED battery-powered front and rear lights that need your control screen to be on.
Front light built into the frame and back light built into the rear mudguard to stop it getting broken.

20 LUX lights.
Can be seen from 150m at the rear, and illuminates 30m at the front.
Rear reflector built into the pannier rack.
---
Drivetrain / Pedals
42-tooth single chainring bottom bracket, 170 mm aluminium crank arms, 7-speed screed derailleur with grip shifter. Shimano TZ500-7 14x28 7-speed freewheel , KMC Z7 RB anti-rust chain with 114 links.
Development: from 3.21 m to 6.42 mResin city pedals that are more comfortable while pedalling and lighter than aluminium.
---
Wheels
28" (700) double-walled reinforced aluminium front and rear tyres, 36 spokes.

Why have we chosen this wheel size? So that our users can enjoy a more comfortable experience and the ride quality that this wheel size offers. The front and rear wheels are tightened with bolts to deter theft.

Rear wheel axle diameter: 12 mm
Front wheel axle diameter: 9 mm
---
Tyres
700x40 low-pressure CST tyres to smooth out bumps and keep you more comfortable as you ride.
Reinforced puncture resistance on tyre tread and reflective strip to increase visibility.

Schrader valves make the tyres easier to inflate (at petrol stations too). The ideal pressure is between 3.5 and 4 bars. This optimises the battery life and prevents punctures.
---
Equipment
Rear pannier rack, battery-powered front and rear lights, front and rear mudguard, side stand, chain guard.
---
Stand
Side stand that's screwed to the frame and specially chosen to support the weight of an e-bike, as well as keeping your bike more stable when parked.

Not designed to support the weight of a child in their seat when bike is stationary.
---
Compatible accessories
The pannier rack can hold a pannier-mounted child seat (27 kg standard) or any of our ELOPS bags.

The frame has inserts for attaching a folding lock as well as a frame lock (RINGLOCK that stops the back wheel from turning when the bike is parked).

The handlebar is compatible with our 12L front basket 500 (reference: 8031536).

This bike has not been tested and approved for use with a trailer.
---
How does an e-bike work?
E-bikes assist your pedalling to limit fatigue and keep you cool while riding.However, you still need to pedal for the motor to provide this assistance!

The motor powers you up to a maximum speed of 25 km/h and cuts out when you stop pedalling.
If you don't want to use the assistance, it can be turned off at any time so that you can ride as if you were on a normal bike.
Your e-bike has also been tested for riding in the rain.
---
Which is the right size?
2 sizes available, with 2 frame shapes: high and low.
Size S / M:from 1.55 m to 1.75 m
Size L/XL: from 1.75 m to 1.95 m
If you're between sizes, the bigger size will give you a more comfortable position.
---
Bike weight
(pedals and battery included):
Starting at 25.4 kg in size M.
---
Maximum weight
This e-bike has been approved according to standard EN 15194 for a maximum weight of 125 kg (user + load weight).
---
How to charge your e-bike
The removable, lockable battery can be charged at a mains socket either on the bike or off it. Bike comes with a charger.
A battery takes 5 hours to fully charge.
---
Maintenance / Storage
A Lithium-Ion battery should be charged regularly, before it gets completely drained.

A battery that will be unused for a long period of time should be stored in "deep sleep" mode (hold the battery's power button for at least 10 seconds). at 80% charge. Otherwise, charge it every 3 months.

To keep it at its best, store the battery in a warm, dry place (25°C).
---
Battery Transport / Recycling

Lithium-ion batteries are subject to special transport regulations (boats, planes).
A document for your battery, called an MSDS, can be requested from our cycling teams. The regulation, procedure, and recycling provider varies from country to country.
In France, as part of our environmental policy, old batteries can be dropped off at your store's workshop to be recycled by an approved body.
---
Spare part availability
10 years availability on electric parts (motor, battery, electric elements or equivalent).
---
Care tips
1) Before performing any work on your e-bike (electrical or mechanical maintenance), you must turn off your bike and remove the battery. 2) Remember to service the drivetrain (clean and lubricate the chain).
3) Do not use a pressure washer.
---
Storage tips
It's recommended that you store the bike in a sheltered place or protect it with a cover.
It's also recommended that you remove the battery and store it at room temperature when you're not using it.
---
Use restrictions
The marine environment (air, ocean spray) is extremely corrosive for mechanical and metallic parts, so it's strongly recommended that you regularly lubricate your bike's entire drive train.

We also recommend wiping the steering elements (handlebars, seat post, etc) with a damp cloth from time to time to remove salt deposits or moisture that may accumulate.
---
Design
Designed by our team of engineers and designers in Lille, France.Assembled in Portugal.
---
A word from the team
"Electric bikes are an opportunity to ride around town without breaking a sweat, never being late, and carrying what you need. This makes the bike a great choice for daily travel around town. Work out during your commute!
"
---
Tips for storage and maintenance
Storage tips
If possible: - Store the bike in a sheltered place or protect it with a cover. - Remove the battery and store it around room temperature if it isn't being used for several months.
---
Restrictions on use
This bike is not designed for hybrid biking or mountain biking.
---
TESTS AND WARRANTY
Warranty
2 Years
---
Agree by
This bike has been developed and honed by our design teams, before being tested and approved by our testers out on the roads to make sure it perfectly meets the needs of urban cyclists.
---
Parts guarantee
Lifetime warranty on the frame and handlebar. Two years for the electric elements and spare parts
---