Men's waterproof leather hiking boots - On-Trail 100 - Grey
Upgrade your kit with these comfortable, lightweight men's trekking boots with waterproof material.
BENEFITS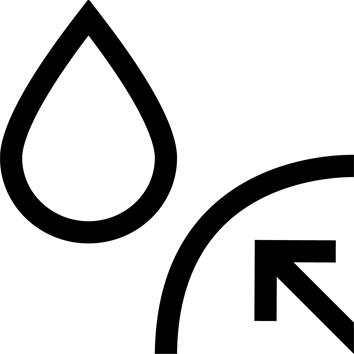 Waterproof
Waterproof, breathable membrane for all-round use whatever the conditions.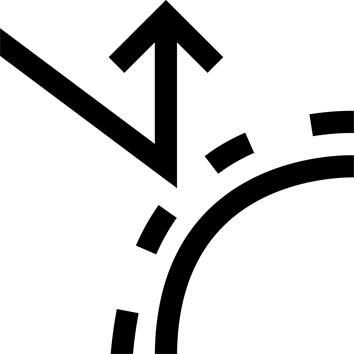 Durability
Materials and assembly processes make for long-lasting shoes.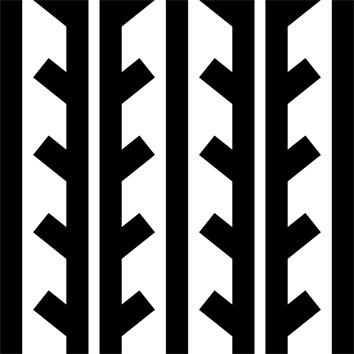 Grip
Approved sole for optimal grip and traction on hard and wet ground.
Fit
2 top hooks and 1 blocking hook for good ankle support.
Foot motion
Flexible sole that supports the motion of the foot &is perfect for easy terrain.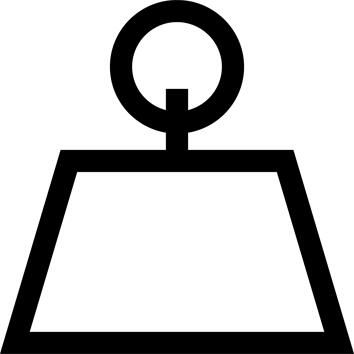 Weight
506 g per shoe, size 42.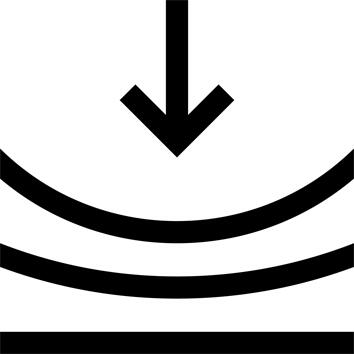 Cushioning
Durable and high-performance PU cushioned midsole.
TECHNICAL INFORMATIONS
MADE IN EUROPE MANUFACTURING : 100% of our Forclaz shoes are made in Europe.
These shoes are manufactured in the European Union, in Romania, in a factory specialising in making hiking shoes (GRISPORT)
This factory exclusively uses water-based glue without chemical solvents.
Most materials are of European origin.

---
Benefit of the self-locking hook
With this material, you can separate the upper and lower lacing
This allows you to adjust the lacing to the shape of your foot and give your ankle as much freedom as you like. To separate the upper lacing from the lower part, make a simple knot level with your instep or use your shoes' self-locking hook.
All of our trekking shoes have this feature.
---
HOW WATERPROOF ARE THESE BOOTS?
This boot has been validated by a waterproofing test at 10,000 repeatable flexes, i.e. 10 km - 3 hours of walking, in water up to the mid-upper, which today guarantees a very good level of waterproofing for your boots.

--> Our assessment indicates a LEVEL OF 2/5 giving 3 hours of waterproofing when hiking in the rain.

The details of tests carried out to assess the waterproofing of our boots is below.
---
Waterproofing test
Footwear waterproofing test: tested in the laboratory and genuine usage conditions, equipped with waterproof and breathable layer, to offer excellent protection from the rain. Our Field Test Missions team up the product manager with people who aren't affiliated with QUECHUA, to test, improve, and validate our products. Next, shoes are fitted to a mechanical arm that simulates walking and half immersed in water so we can test that the inside remains perfectly dry.
---
3 levels of waterproofing
During the waterproofness test, we test 5 levels of waterproofness:
2,000 flexes (approximately 4 km ,30 minutes of walking)
10,000 flexes (approximately 10 km ,3 hours of walking)
30,000 flexes (approximately 15 km ,6 hours of walking)
50,000 flexes (approximately 20 km ,8 hours of walking)
100,000 flexes (approximately >20 km ,24 hours of walking)
---
Lab tests
Laboratory tests were conducted to test the following elements: - tearing of the eyelets and straps
- bonding of the sole
- toxicology
- UV resistance
- abrasion of the sole and components of the upper
- accelerated ageing.
---
Buying Tips
Try on both shoes, standing up, with the socks worn for hiking. Try on several models or sizes if necessary. Check two comfort points: the base of the heel and the front part of the foot going down. Avoid all pressure points when trying them on. Don't hesitate to walk around the store. Gradually start using you shoes during your first few hiking trips to break them in.
---
MANUFACTURING
The Trekking 100 boots are made in the European Union, in Romania.
Most materials are of European origin.

---
Tips for storage and maintenance
Hand wash
Do not bleach
Do not tumble dry
Do not iron
Do not dry-clean
---
Storage tips
Store in a dark, dry and well-ventilated place.
---
Restrictions on use
Not suitable for pure mountaineering.
---
TESTS AND WARRANTY
Test product
All our boots are tested for initial comfort and comfort in use by typical users under the same conditions you will encounter yourself. Our Missions Tests link the product manager up with people who are not affiliated to Quechua to test, develop and approve the products.
---
Warranty
2 Years
---
Agree by
User reviews from our trekking customers contribute to the development and continuous improvement of our hiking boots, as well as ASTERS, the Conservatory of Natural Areas of Haute-Savoie.
---