Decathlon is a world renowned retailer that designs, manufactures, tests and sells apparel and equipment for 70 different sports. 

Our Mission: Make sport accessible to the many.

Our Purpose: To be useful to the PEOPLE and to our PLANET.

Our Vision: Is to build long lasting and rewarding relationships with all members of the community, all the while providing an opportunity for health and wellness to thrive.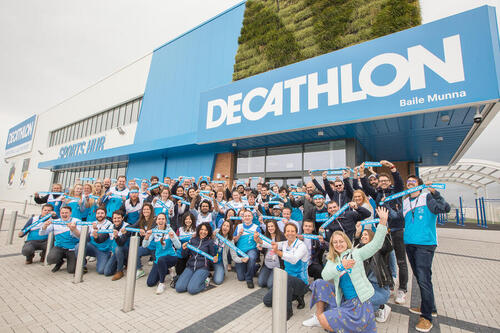 Decathlon was founded in 1976 in Lille, France
Globally, we have 100,000+ team mates
and 1,700+ stores
Our first Ireland store opened 13 June 2020 in Baile Munna
We now have a team of 150+ Decathlonians
VITALITY
It's about being alive. It's about being positive and full of energy.
I dare, I take initiatives, I adapt and I change when necessary.
I love action.
I play to win and not simply to not lose.
I work with urgency and energy.
RESPONSIBILITY
It's about being accountable, it's about being the main player in your own life.
I say clearly what I am going to do, and I do what I say.
I measure regularly the value I create and I make sure that it grows.
When I make errors, I correct them quickly.
GENEROSITY
It's about doing things from the heart and being focused on others.
I'm a team player, I help out when needed.
I share with others anything that could be useful to them.
I consider all stakeholders as 'friends'.
I take care of myself and of others.
We stand in solidarity.
AUTHENTICITY
It's about being true to yourself, and towards others.
I have the courage to be myself.
I say things simply and I act with sincerity and with care towards others.
When I act, I consider the consequences on the planet's natural resources.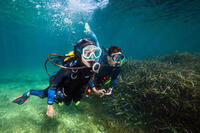 Vacation
Decathlon aims to encourage all teammates to maintain a strong and enjoyable work life balance. So as to succeed in our attempts all teammates are entitled to a maximum of 25 days per calendar year depending on hours worked.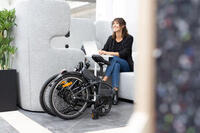 Transport Options
Ideally located along a major bus route however if you drive or cycle we have a free parking spot just for you. Teammates also have the option to join our Cycle to Work scheme which allows you to purchase a bike and make repayments over a 12 month period.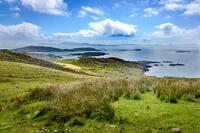 Sport for All
Decathlon aims to ensure all teammates maintain a healthy work life balance and remain committed to their sport of choice. Therefore Decathlon is proud to offer all teammates a sports allowance of 200 euro per calendar year along with a generous store discount of 20% on all own brand products available in store and online.
Future Planning
Decathlon values your future well being and therefore places a strong emphasis on ensuring specific measures are provided to all teammates. These include healthcare reimbursement plan, personal retirement saving account and private shareholding options.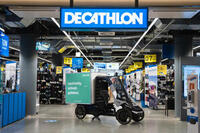 Team Events & Equipment
Building team spirit through our weekly internal sports league (DECA League). Also providing our teammates with a fun, exciting and challenging environment to work. Teammates can also borrow specific Decathlon equipment or products free of charge for personal use.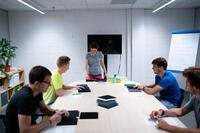 Training & Development
Teammates are encouraged to develop their personal and professional skills through our internal Decathlon educational programme.

Decathlon's main mission is to make sport accessible to as many people as we can. We would like to help, inspire and guide you through your sports experiences. We believe that being active and discovering new sports every day is an important part of a healthy lifestyle. Let's do some sports together, as together is always fun!
"I love to share my passion and experience for hiking with our customers every time I am at work."
"Personal sports are encouraged, good discounts in Store and even food trucks at lunch time."
"Everyday is different, I love meeting new customers and helping them with their sports."
"I love coming into work each day and having fun. There are lots of great opportunities to progress."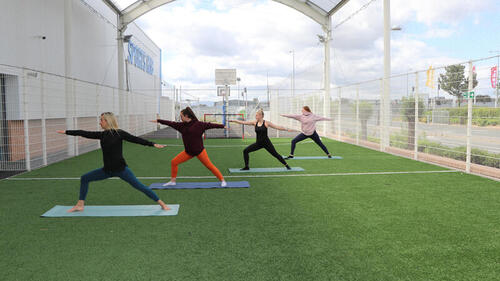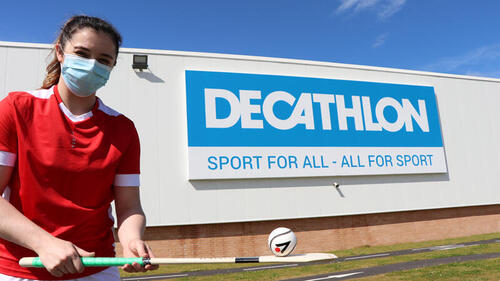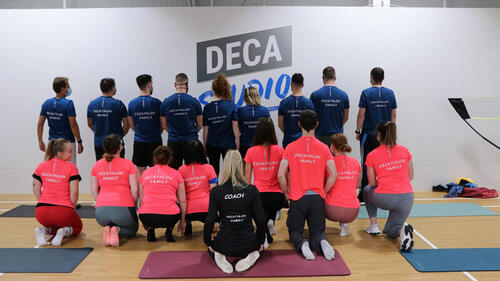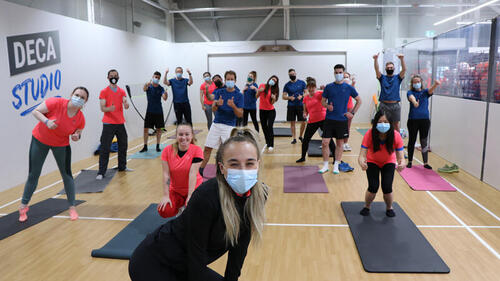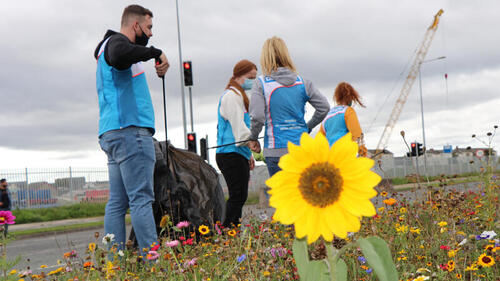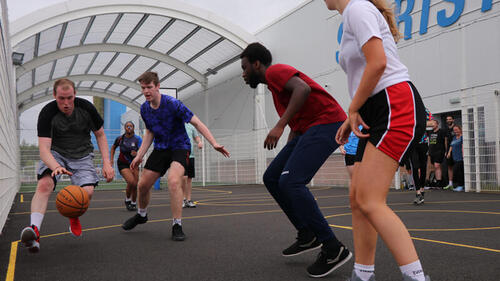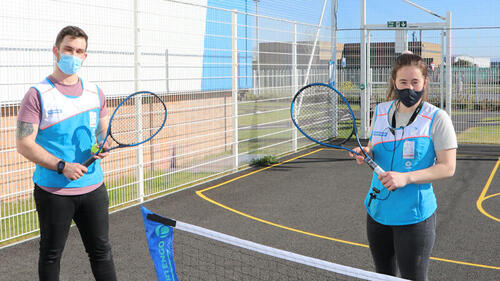 Our Team is always looking to recruit the very best Talent!
If you are interested in any of our positions and you want to know more about the role, please view the job description.
If you find a role that suits you, please send your CV & Cover Letter to Recruitment.ireland@decathlon.com
Don't forget to include the position you are applying for in your application.