KIDS' 100 BODYBOARD 6-12 YEARS - GREEN 35"
Designed for children aged 6 to 12 (25 to 40 kg) to discover bodyboarding in waves <50 cm. Wear a rash vest or diving suit to avoid irritation
BENEFITS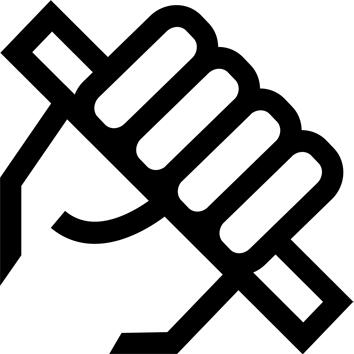 Ergonomic grip
Preformed front area for optimal hand positioning.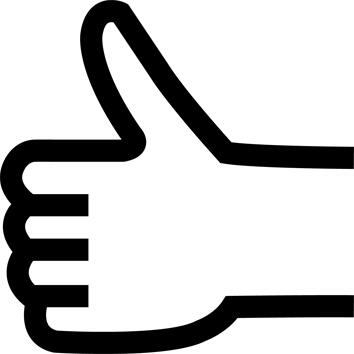 Ease of use
Wrist leash included. Can be attached with one hand. Wax the board before use.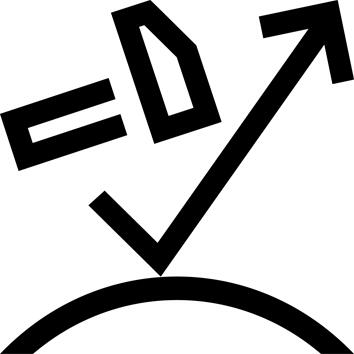 Robustness
For children under 40kg. Not suitable for waves >50cm and shells on the sand.
TECHNICAL INFORMATIONS
How do you choose your bodyboard size?
The size of the bodyboard directly influences its stability and ease of handling. It must be suited to the size and weight of its user. As such, this bodyboard is designed for children weighing between 25 and 40kg, between 120cm and 145cm tall, and aged between 6 and 12 years.
A bodyboard that is too small will not float enough so you will miss waves. A bodyboard that is too big will be difficult to handle.
Refer to the size chart online or in store to help you choose.
---
At RADBUG, we design products for 4 levels: Novice, beginner, intermediate and advanced.
- Novices: Up to the navel, no fins, small waves < 50cm, propulsion by pushing your feet on the ground, then riding the wave to the shore. For a 1st wave-riding experience (bodyboard with grips).
- Beginner: Gentle turns in waves up to 1 m, propulsion with fins. A must for learning to bodyboard.
- Intermediate: Waves up to 1.50 m, more speed and the beginning of tricks (360 °, El Rollo, etc.).
- Advanced: All types of waves, command of tricks, even aerial: ARS, 360°, tube...
---
Designed to be used for intended sizes and conditions: Novice / beginner level.
If this bodyboard is used in green or white waves over 50cm and/or by children over 40kg, it could become damaged: breakage, bending, etc. This bodyboard does not have a dense plastic slick on the bottom; it is not suitable for use where there are pebbles or shells on the shore, which could impair the glide surface. In this case, choose a bodyboard with a high-density plastic slick, like on the other bodyboards in the 100 range.
---
Position yourself correctly on the bodyboard
The nose of the bodyboard is preformed for optimal hand positioning.
Keep both hands on the front of the board as you catch a wave.
To go left, keep your left hand at the front (your hand, elbow and shoulder should be aligned, with your upper arm at 90° to your forearm) and move your right hand back to the middle of the board and grab the right rail. Position your left leg in line with the left rail to maintain your direction.
Do the opposite to go right.
---
Recommendations for avoiding chafing and having the best grip on your board.
You should be lying flat on the bodyboard when catching waves. Be sure to wear a long-sleeved anti-UV top or a wetsuit to avoid chafing on your arms and torso.
We recommend you apply wax to the top of your bodyboard - especially on the front hand position, on the sides, and under your stomach - for the best grip (sold separately in the surfing aisle). Do this for each session.
---
Recommendations for use with or without fins.
This bodyboard can be used with or without fins.
Without fins, the water level should no higher than your waist. In this case, propel yourself towards the beach by pushing off from the ground as the wave or foam passes (<50cm).
With fins, the water level can be above the waist. Kick energetically towards the beach as the wave or foam passes (<50cm).
---
Safety and behaviour rules for the water - Part 1.
Bodyboarding is a fantastic sport, but one that requires everyone to respect certain basic rules to ensure the safety and enjoyment of all.
1- Ask about and observe the characteristics of the spot: current, rocks, tidal influence, size of the waves and number of people in the water, etc.
2- Don't overestimate your level, and go for an easier spot if your skills don't match up to the conditions.
3- Use suitable equipment: Leash, fins, board in good condition, a suitable neoprene diving suit
---
Safety and behaviour rules for the water - Part 2.
4- Follow the wave priority rules: Right of way goes to the person closest to the peak.
5- Avoid the breaking wave area when moving back up to the peak to avoid cutting another boarder off.
6- Use fins if the water is above your hips.
7- If you're not using fins, it's recommended you keep to a supervised area. Lifeguards can tell you where these are.
8- Bodyboard in a group.
---
Do not leave exposed to heat
When not in use, keep your bodyboard out of the sun or temperatures >30°C.
Protect your board by using a cover, putting it under a parasol, in the shade, or under a light coloured towel to keep the heat away.
Never leave it in a car in direct sunlight.
Leaving your board exposed to too much heat can cause blisters or bubbles to form on it, or even cause warping.
---
Dimensions
89cm x 45cm x 5.5cm
---
RADBUG
RADBUG is the Decathlon brand dedicated to bodyboarding and bodysurfing. Our ambition is to enable the greatest number to enjoy the incredible sensations you feel when bodyboarding and bodysurfing. This sensation of gliding when in contact with the wave is pure, exhilarating and addictive. We have set ourselves the mission of enabling everyone to get started and make progress by offering products that are easy to use and innovative.
---
Tips for storage and maintenance
Storage tips
Protect and carry in a cover. Do not leave in direct heat when not in use. Rinse and dry in the shade after use.
---
Restrictions on use
For children <40kg and waves <50cm.
---
TESTS AND WARRANTY
Test product
Developed and tested by our bodyboard-loving design teams in Hendaye, France. The components used for this product are laboratory-tested to ensure the best possible quality and durability.
---
Warranty
2 Years
---