Women's Walking Sunglasses - Black
Hike confidently with our polarised sunglasses.
BENEFITS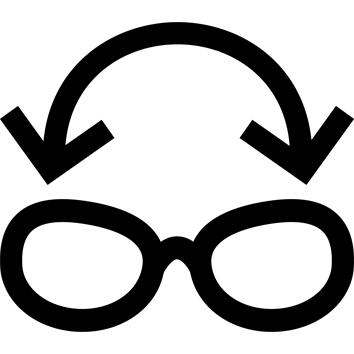 Coverage
Wraparound shape: protects your eyes from wind, spray and inclement weather.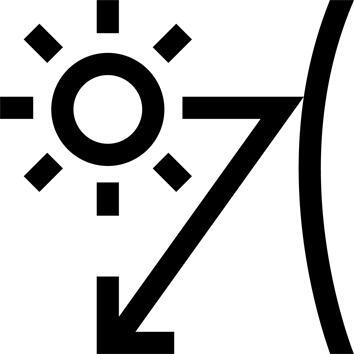 Polarised
Polarising lens: reduces reflections from bright surfaces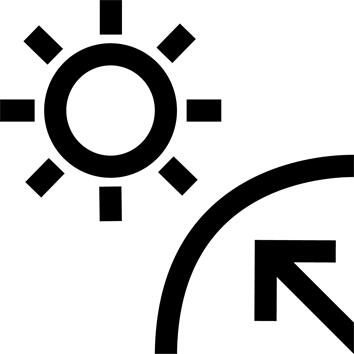 Sun protection
Category 3 lens - 100% UV filter: perfect for sunny weather.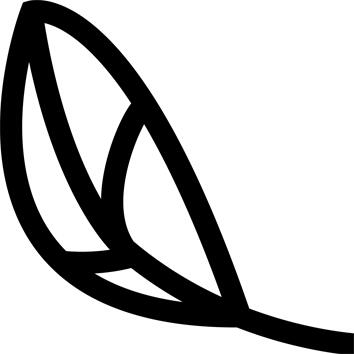 Lightweight
Only 26 g.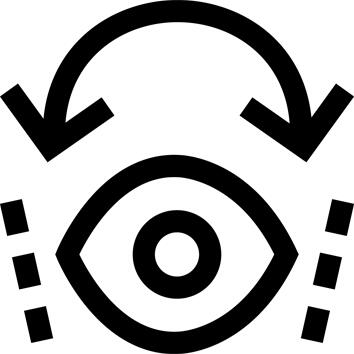 Field of vision
Large lenses for superior peripheral vision.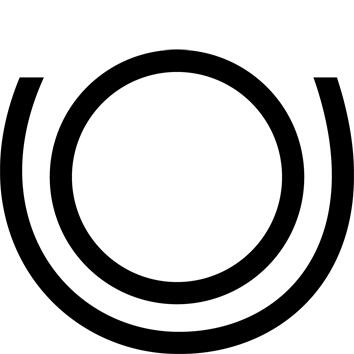 Stability
Special shape of the temples: holds the sunglasses in place.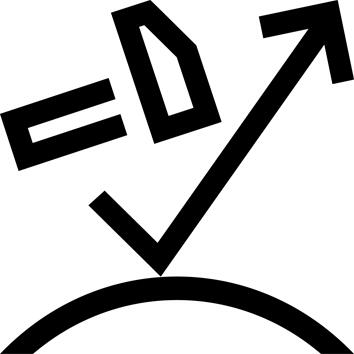 Robustness
Polycarbonate glasses made from high resistance plastic.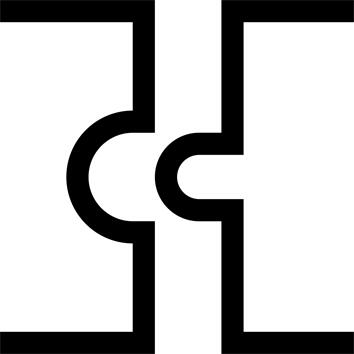 Compatibility
Compatible with MH ACC 100 L (4145874) and 500 L retention straps (4174684).
TECHNICAL INFORMATIONS
ANTI-UV
An anti-UV material, what is it for?
Protect your eyes from an invisible danger... UVs.
The UV radiation is still present, in the winter and summer, in sunny or even cloudy weather and can be harmful to your eyes and their contour.
To protect your vision, our sunglasses' lenses are made from polycarbonate mixed with an "anti-UV" material that protects you from the harmful rays of the sun (UVA and UVB).
---
Polarised
Great for your outdoor activities!
The polarising lenses intensify colours and improve contrast and relief.
They also provide great protection and excellent comfort, the light only arrives on 1 axis, and they protect from glare by cutting the rays that reflect on a horizontal surface (water, snow, etc).
The only issue is that it can be difficult to read screens (telephone, etc) as the polarising treatment cuts out the light from screens.
---
GLARE
Classification of tinted glasses according to the standard ISO 12312-1:
- Category 1: slightly tinted lens for greatly reduced sunlight.
- Category 2: medium tinted lens for average sunlight.
- Category 3: dark lens to for strong sunlight (sea and mountains). Between 82% and 92% visible light absorbed
- Category 4: very dark lens, for exceptional sunlight (high mountains). Between 92% and 97% visible light absorbed
---
Good to know
Our lenses are made from polycarbonate, a very shock-resistant material with one major inconvenience, it is sensitive to scratches.
Even if your lenses are scratched, the UV protection does not drop, the mirror effect is purely aesthetic.
The same as for the colour of our solar lenses.
Whether they are grey, brown or colourful... you can choose the sunglasses you prefer, you will be protected no matter what their colour.
---
FRAMES MADE FROM BIOSOURCED POLYMER
We used Rilsan Clear G850 Rnew on these sunglasses' frame, a polymer made from castor oil.
This biosourced material is a real design advantage and enables us to produce light and flexible frames.
---
GLASSES FRAMES WITH A LOWER IMPACT
To limit our sunglasses' impact, we can also change the material.
On the frames of these sunglasses, we limit the use of varnish and paint, it is all integrated in the product's mould.
---
Tips for storage and maintenance
Storage tips
The quality of your vision depends on taking proper care of your sunglasses. The case is essential! Keep your glasses in their case to avoid scratches, knocks and crushing.
---
Restrictions on use
The polarised lenses can make it difficult to read screens.
---
TESTS AND WARRANTY
Test product
All our sports glasses are tested in our DECATHLON laboratories and in conditions for which they were designed. The design teams, product managers, engineers, designers make sure that our sports glasses are perfectly suited to their use in the field.
---
Warranty
2 Years
---
Agree by
These glasses meet standard ISO 12312-1 and are certified UV400.
---