At Decathlon Ireland, we strive to offer every student the chance to discover as many sports as possible, and with over 70 sports to choose from, there's something for everyone! By providing schools with high quality equipment at reasonable prices, we are committed to making sports accessible to the many.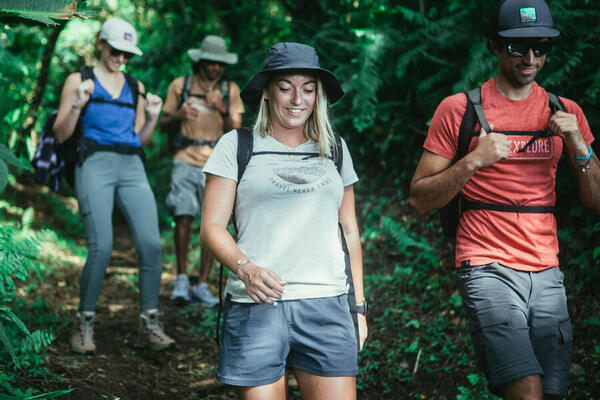 Re-energize your workforce by bringing sports to life in your business. Decathlon Ireland can assist you by offering a staff-room transformation, equipment for an in-house gym, well-being packs to improve employee contentment, or even personalised attire for teams and partners!
Kit out your club with Decathlon Ireland, from socks and jerseys to rackets and balls, you can browse our wide selection of products and equipment and place an order with our B2B team! Our in house workshop can accommodate printing and personalisation services on a vast range of products.
Get in touch with our B2B Team at b2b.ireland@decathlon.com
Value
Take advantage of our everyday low prices on products that will last, with a minimum 2 year warranty on own brand products.
Products Ordered for You
We can make large bulk orders for items and quantities not available in store. (Subject to stock availability).
Personalisation
Kit out your club with personalised clothing and equipment from our in house workshop team. Services include embroidery, printing and sublimation.
1. Browse and select products on our website.
2. Get in touch with our B2B sales team at b2b.ireland@decathlon.com
3. We will establish product availability and issue a Pro-Forma Invoice.
4. Order Confirmation.
5. Delivery/Collection once payment is received.
Show your appreciation and gratitude to staff while promoting a healthy lifestyle with a Decathlon Gift Card, which can be used in store. With more than 70 sport options to choose from, the opportunities are endless!
How can you (have) personalize products?
What delivery time should I expect?
If a product is in stock, we usually deliver within 15 working days. If a product is not in stock, please contact us at b2b.ireland@decathlon.com! We will then check how quickly we can receive a subsequent delivery.
Can I access all the products from Decathlon's regular webshop or only a certain dedicated range of products?
You can access any product that is available in the webshop, as long as it is available. If not, we will try to organize a subsequent delivery or suggest an alternative product to you as soon as possible.
DO YOU HAVE FURTHER QUESTIONS?