SELF-INFLATING CAMPING MATTRESS COMFORT 65 CM 1 PERSON
Our team of camping enthusiasts has designed this self-inflating, thick mattress for campers looking for comfort as much as an easy set-up.
BENEFITS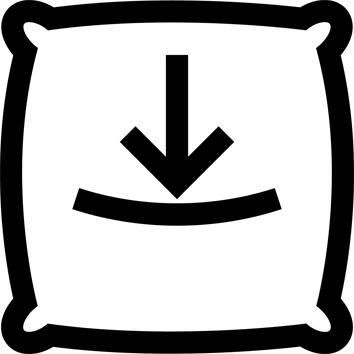 Sleeping quality
Sizes: 190 x 65 x 4.5 cm | Flat, non-slip sleeping surface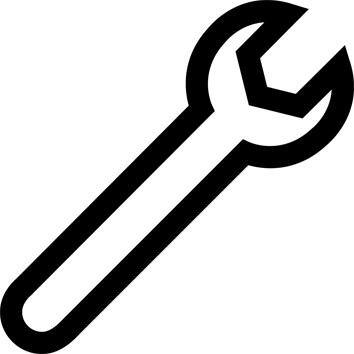 Easy assembly / dismantling
Inflation without a pump | Double valve: precise inflation and quick deflation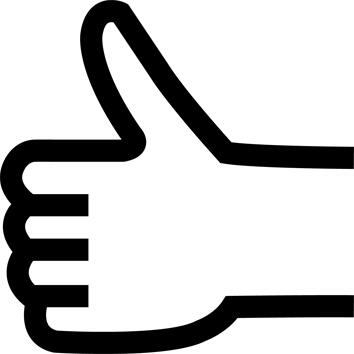 Easy transport
Weight: 1.7 kg | Volume: 23 L | Carry case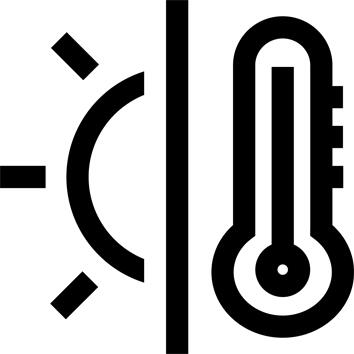 Thermal insulation
4 seasons of use.
R-Value standard ASTM F3340-18: 5,2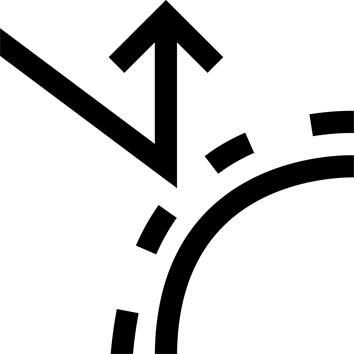 Durability
Mattress approved to withstand at least 200 inflation/deflation cycles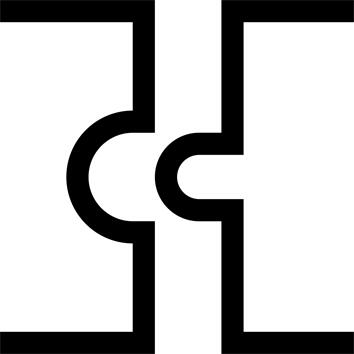 Compatibility
Can be twinned to sleep 2: join the same mattress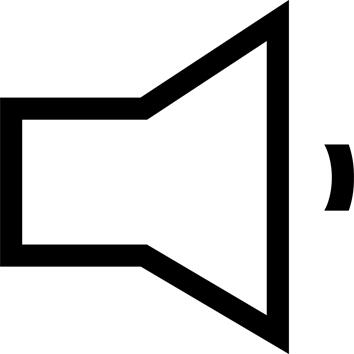 Noise level
Less creaking noises when you move around during the night
TECHNICAL INFORMATIONS
The principle of a self-inflating mattress
A self-inflating mattress consists of an airtight envelope glued to an open cell foam in which the air circulates. When you unfold the mattress, it will return to its original shape and thickness (4.5 cm for the AG Comfort) and fill with air accordingly. However, it requires some mouth inflation so you can adjust it to the pressure level suitable for you.
Self-inflation is more or less noticeable depending on the thickness of the mattress.
---
Directions for use
We advise you to get out and unroll your mattress as soon as you set up camp. Leave the valve open to make pre-inflation easier. A self-inflating mattress inflates itself to about 80%. You will need to blow up the rest yourself, so you can adjust the pressure to your desired comfort level.
Caution: choose your mattress width according to your tent's interior measurements.
---
Cover weight and dimensions
Weight: 1.7 kg | Volume: 23 L
Cover dimensions: 37 x 25 x 25 cm
---
Thermal properties and warmth: insulating mattress from the cold, winter use is an option
Since the beginning of 2020, a new standard has been validated to assess the level of insulation of your mattress: standard ASTM F3340-18.
This standard measures the capacity of the mattress to retain or return body heat in order to avoid its loss and therefore provide you with thermal comfort.
Thermal insulation thanks to the foam.

R-Value standard ASTM F3340-18 self-inflating mattress GA COMFORT: 5.2 (measured by an independent laboratory)
---
Thermal properties and warmth (continued)
The R-value expresses the thermal performance and resistance of the mattress. The higher the R-Value, the more the mattress insulates you from the cold ground.
- R-value from 0 to 1.9: mattress designed for use in warm season (summer) only
- from 2 to 3: mattress design for use in 2 or 3 seasons (spring/summer/autumn)
- from 3 to 4: 4 season mattress, winter use possible
- higher than 4.5: winter use and extreme conditions
---
Tips for storage and maintenance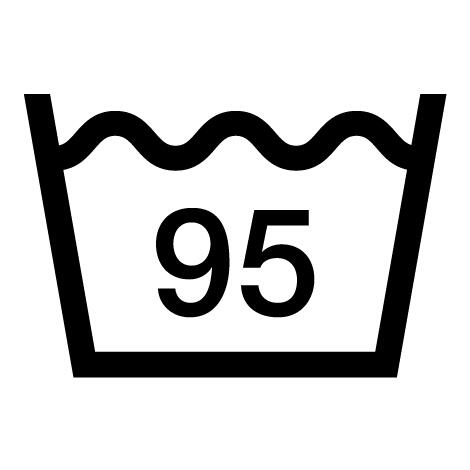 MAXIMUM WASH TEMPERATURE 95°C. NORMAL TREATMENT.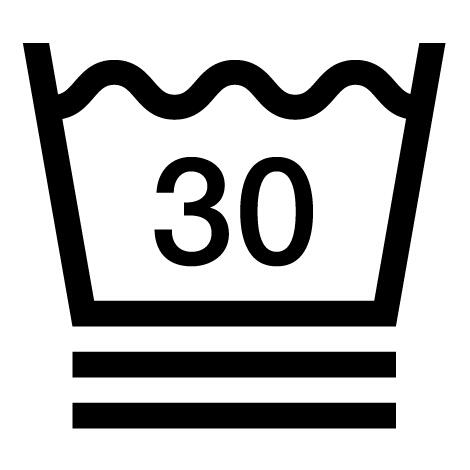 MAXIMUM WASH TEMPERATURE OF 30°C. VERY MODERATE TREATMENT.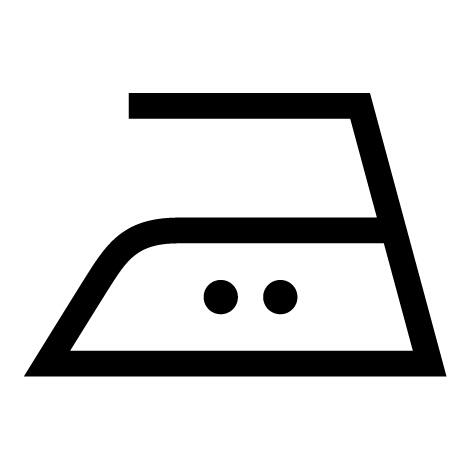 IRON AT A MAXIMUM SOLEPLATE TEMPERATURE OF 150°C.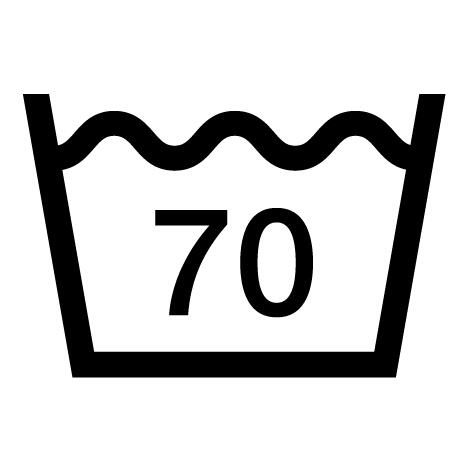 MAXIMUM WASH TEMPERATURE 70°C. NORMAL TREATMENT.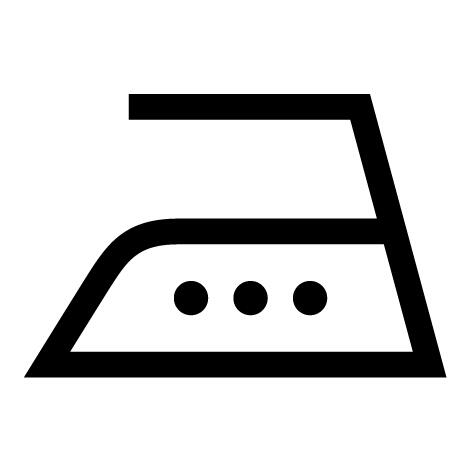 IRONING AT A MAXIMUM IRON SOLEPLATE TEMPERATURE OF 200°C.
---
Storage tips
We recommend you store your mattress away from moisture and extreme temperatures.
---
Restrictions on use
Maximum recommended weight: 110 kg. Do not use in the water.
---
TESTS AND WARRANTY
Test product
Sleep comfort of mattresses is measured by our Research and Development centre. All our mattresses undergo mechanical tests that assess their performance and durability to guarantee good sleep and good recovery when camping. Caution: choose your mattress width according to your tent's interior measurements.
---
Warranty
2 Years
---
Agree by
Our Quechua global design centre is based in Passy, at the foot of Mont-Blanc in Haute Savoie. This location makes it a real meeting place for our teams (designers, product managers, engineers, etc) and outdoor sports enthusiasts. A great asset for designing quality products for your treks, and bringing you all our expertise.
---